The location of your business is no longer important when you have a tollfree number. The company could be headquartered in your home, a shared office, or even a dorm room. However, the crux of the matter is that it has to be productive and save on costs while remaining in constant touch with its customers and its operational team.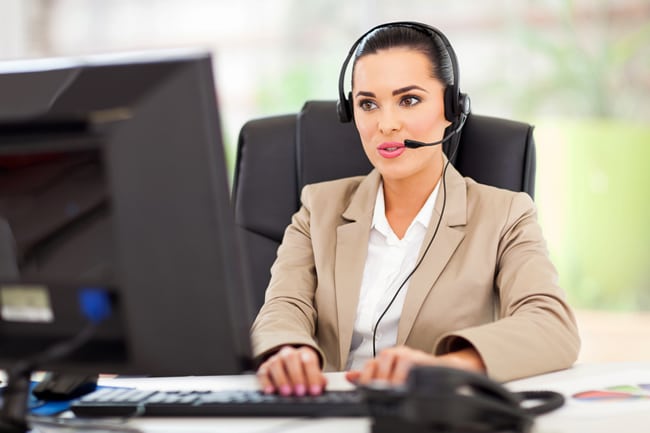 For these reasons, a tollfree number is a valuable tool for any business. They are most often used for sales hotlines or customer support. This service allows existing and potential customers to call you free of cost.
Business Benefits of a Tollfree Number
So what can a tollfree number do for your business? First, you can operate your company through something as tiny as a cell phone! Moreover, a tollfree number enhance brand credibility and help eliminate barriers for online purchase of products. This gives the business both a national and international presence.
The greatest advantage is that you can use these numbers for marketing and you do not need to sign a contract. In the United States, you generally have 5 toll free codes at your disposal: 1-800, 1-844, 1-855, 1-866, 1-877 & 1-888. An additional 1-833 prefix is on the anvil. These also come with additional features like unlimited extensions, call forwarding and voicemail.
Get a Tollfree Number
To get a tollfree number, you must first choose a call forwarding service provider. Then, you can choose a new phone number. Certain providers will check the availability of the tollfree number for you and provide multiple options.
There are RespOrgs or Responsible Organizations which assign these numbers on a first-come-first-served basis. They have their own toll free databases that contain information on number status. The FCC stipulates rules for allotment of and tollfree number usage.
Getting a tollfree number: things to remember
Before getting a tollfree number, ask yourself first whether your business is ready for the imminent growth. A tollfree number is beneficial when you have products and/or services to sell online; the phone numbers will be a vital tool in all your marketing campaigns, and you have plans to expand your business nationally.
The cost factor is vital, too. This depends on the provider which gives you multiple plan options to choose from and the total number of minutes of monthly usage. Remember to not sign a contract for the service – it should be available on a month-to-month basis.
Additional Benefits of a Tollfree Number
With growing competition in the market, the best service providers offer the same benefits, features, and functionality that any proper business phone system would. You also get vanity numbers that enhance your brand image and clearly speak of the business that you are in. Moreover, it's a cloud-based system and requires no installation of expensive hardware.
Certain service providers also give out helpful tips to smaller business owners on how to operate their ventures more efficiently. For instance, Global Call Forwarding offers free consultations to customers to better understand their telecom needs.
Ever since their inception, tollfree numbers have caught public fancy and proved successful for all businesses that focus more on telemarketing and customer services. Since it's a free phone call, studies show that the average caller is encouraged more to lift the telephone and place his call, no matter how inconsequential or small his query may be.