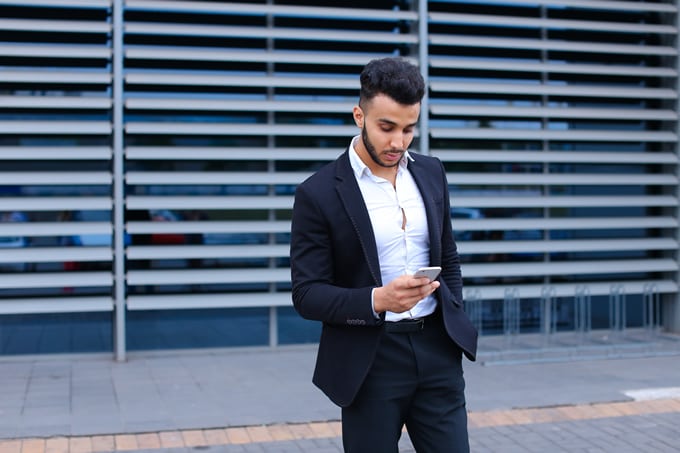 Gaining access to Qatar's ever-growing business sector is becoming increasingly easier thanks to telecommunication services such as Qatar virtual numbers.
In Qatar, customs and traditions continue to govern business practices but technology is not lost on the country. At Global Call Forwarding, we aid new and established businesses in developing powerful connections within Qatar through the implementation of virtual numbers and international call forwarding services. The result is an improved presence for businesses and toll free calling for contacts and customers in Qatar.
Before building a presence in Qatar, it is a good idea to first gain a broader understanding of its economy and also the expectations of its consumers. We will also take a look at how Qatar virtual numbers can aid any business seeking to expand in the country with minimal cost investment.
Qatar's Economy and Growth
Qatar benefits from being an oil-rich economy, however in recent years, low oil prices have tapered the excitement surrounding its economic prosperity. Despite this, Qatar was the only Gulf Cooperation Council member to navigate themselves out of a budget deficit in 2015. That's excellent news for businesses interested in exploring this market.
Like other Arab nations, Qatar is largely propelled by its oil and gas production. Manufacturing, financial services, construction and other non-energy related sectors are on the rise, however. To date, these alternative sectors make up some 50 percent of Qatar's nominal GDP. In general, the government's economic policy in Qatar is to build its natural gas reserves and private and foreign investments in non-energy industries. Currently, Qatar is reliant on oil and gas exports, which make up some 90 percent of its export earnings and over 50 percent of its government revenues.
Interestingly, thanks to its oil and gas production, Qatar has the highest per-capita income and lowest unemployment rates in the world. It does indeed possess enough oil to continue its current output for the next half century, while its gas reserves make up some 13 percent of the world's total amount.
Qatar was recently named the winner of the 2022 World Cup bid which has led to massive infrastructure development, including a light rail system, new ports, roads, and stadiums throughout the country. It is expected to bring in foreign businesses to aid in the building process, potentially increasing areas of foreign trade as well.
What Are Qatar Virtual Numbers?
Virtual telephone numbers allow businesses to select a telephone number from another local calling area, such as Qatar, which is outside of their current geographical location. Qatar virtual numbers allow businesses to answer these calls without added fees being passed to the caller, allowing for seamless access to a Qatar-based clientele with local ease.
They are called 'virtual' because the number is forwarded virtually, rather than manually, Qatar virtual numbers streamline communication between callers in Qatar and businesses located in other nations/ locations. For example, businesses in the USA may be playing a role in the infrastructure development planned ahead of the 2022 World Cup. A business in this circumstance likely has both contacts and customers in Qatar. Communication becomes complicated when a business owner leaves the country, requiring Qatar locals to contact them on an international line. Qatar virtual numbers prevent any communication issues that may arise as a result of travel or distance, giving Qatar locals a local number as a point of reference.
Setting up Qatar virtual numbers is incredibly simple and convenient. All a business has to do is purchase a virtual Qatar number and a telecommunications provider, like Global Call Forwarding, will set up the number and automate calls from Qatar to their mobile or landline of choice. This simple process can provide the level of communication that customers and contacts in Qatar expect, impacting your business in the most positive way possible.
How Businesses Benefit from Buying Qatar Virtual Numbers
As previously mentioned, the economy in Qatar is growing, and with it the need for foreign investment will too. Companies who are interested in doing business with this nation, and organizations that call it home, make a smart decision when investing in in their communication efforts. Here are a few reasons how a business can benefit from using Qatar virtual numbers.
Virtual numbers are incredibly convenient for both customers and businesses. Customers and contacts in Qatar can communicate easily with international businesses without having to pay high international calling fees. This increases the likelihood of being contacted.
Additionally, the credibility of a local phone number is important to customers who are unfamiliar with a particular brand or business. Confidence in doing business with a particular company becomes the framework for long-term business. This is obviously an important factor for businesses as well, as credibility and accessibility are crucial to business growth.
At Global Call Forwarding, we provide advanced call forwarding features such as simultaneous ringing, customized voicemail settings, and an online control panel in combination with virtual numbers. Affordability is equally important to businesses, and fortunately, Qatar virtual phone numbers are surprisingly affordable when you work with us.
Businesses around the world interested in exploring the Qatar economy can benefit greatly from buying Qatar virtual numbers, so contact Global Call Forwarding to learn more.