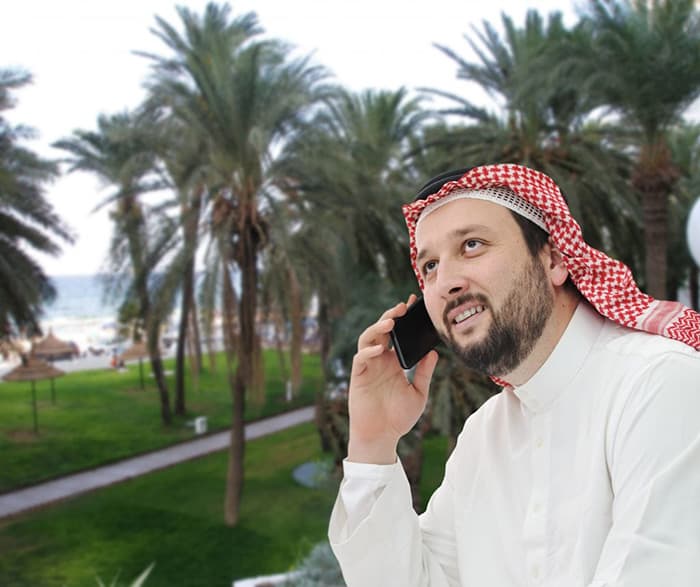 Over the last few decades, the United Arab Emirates has become a global commercial hub. United Arab Emirates virtual numbers are particularly beneficial to new entrepreneurs and businesses which aim to make their presence felt in the United Arab Emirates.
United Arab Emirates virtual numbers not only make it much cheaper for customers to call you, the numbers also enable subscribers to forward their incoming calls from United Arab Emirates to anywhere in the world at a low rate.
United Arab Emirates: the economic scenario
The United Arab Emirates economy is the 2nd largest in the Arab world. The United Arab Emirates comprises 7 monarchies: Abu Dhabi, Dubai, Ajman, Ras Al-Khaimah, Fujairah, Umm al- Quwain, and Sharjah. It's Gross Domestic Product (GDP), was $647.8 billion in the year 2016, and its economy has been successfully diversified.
The economy remains largely reliant on its petroleum reserves, and the revenues earned thereof. Dubai is the only exception here while oil & natural gas continue to be the pivot of the economy, especially in Abu Dhabi.
According to published statistics, oil exports constituted over 85% of the UAE economy in 2009. While six of the emirates remain relatively conservative in their diversification policy, Dubai, with much smaller oil reserves, has been bolder in diversifying. Global Call Forwarding provides United Arab virtual numbers and Dubai virtual numbers.
Among the non-oil contributors to GDP, tourism ranks first, with some of the world's largest and most luxurious hotels being in the United Arab Emirates. The economy has been marked by a boom in the construction industry, a growing manufacturing base as also a bustling services sector. There's currently $350 billion worth of ongoing construction projects. Moreover, the United Arab Emirates is a member of OPEC and the WTO or World Trade Organization.
The United Arab Emirates' dynamic economic growth has largely been due to its perpetual efforts at strengthening its business climate, boosting investment and fostering a more diverse and vibrant private sector. It's liberal trade regime has helped substantially to convert it into a strong financial hub with a resilient banking sector.
A great advantage of doing business or working in the United Arab Emirates is that it imposes no income tax and corporate tax. Government spending was 33% of the total GDP over the last 3 years while budget surpluses average around 3.5% of the GDP. Establishing a business in the United Arab Emirates is easy with virtual numbers – there is no minimum capital requirement and licenses are available easily.
Trade is the pivot of the United Arab Emirates economy. Its capital markets are vibrant and open, and FDI inflow was recorded at $11.0 billion in the last fiscal.
Getting United Arab Emirates Virtual Numbers: Business Benefits
When you get United Arab Emirates virtual phone numbers, you are suddenly flooded with calls from local customers. It's one of the cheapest ways to stay in touch with potential clients or customers in the UAE. Your number will start with a 971-800 prefix and any call made to it may be forwarded internationally.
For businesses particularly, your current clients will appreciate your having a local United Arab Emirates virtual number because otherwise, you could miss out on some grand business opportunities. Moreover, these numbers can be called from any international cell phone or a SIP client running on an Android or iPhone. These can even be put up on your website and induce people to keep calling you to generate more business.
The service operator's dashboard allows you to alter destinations and/or forwarding methods at any time you wish. Use other free and stellar features such as voicemail, fax, voice menu, queue, call recording, conference calls, time routing, playback, caller routing, notification, and blacklist.