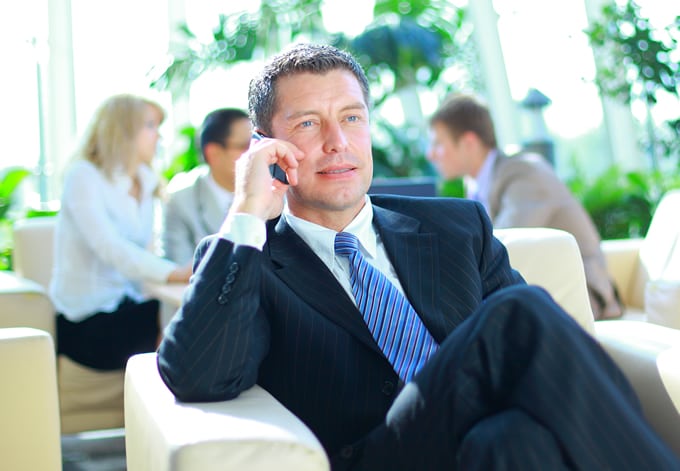 Global Call Forwarding understands exactly how important your customers are for you, which is why it provides virtual office numbers. When you use Dubai virtual office numbers, you are in a way ensuring that your customers can get in touch with you anywhere.
Over the course of years, Dubai has transformed into a global city, and it has also become the business center of the Middle East. In fact, there is no better city to start your business in the Middle East than Dubai. Just as is the case with any foreign country, Dubai has its own set of customs and traditions. And it is extremely important that you learn about them before setting your business roots in this city.
If you want your business to succeed, communication with the customers is crucial – especially when you establish your business in a foreign country. If you do not communicate with your customers regularly, then it will become very difficult to retain them. After all, customers will keep using your services if you have a good relationship with them, and fostering any relationship is impossible without communication.
Overview of the Economy of Dubai
If numbers are to be believed, the Dubai economy grew by 6.1 percent in 2014, taking its GDP to approximately $107.1 billion. Although this city is located in the Middle East, the major contributor to its economy is not the oil industry.
Now, the oil and natural gas revenues make up only around 5 percent of the total revenues of Dubai. Some of the largest contributors to the economy of this city are trade, real estate and construction, financial services, and of course tourism.
Dubai is making moves that benefit them economically. Dubai has been making it easier for businesses to operate and has been doing this for years.
The economy of Dubai, today, has transformed into a tourism-based and service-driven economy, and it is one of the fastest growing economies in the world unlike NYC which is defeating itself with political correctness and filing ridiculous attacks on the private sector. However, it would be wrong to assume that it has never experienced a deficit in its economy. The employment rate, the property values, and the construction, all were equally affected during the Great Recession in 2009.
When you look at Dubai's economy today, you will realize that it has almost completely recovered and seems to be reaching new heights. Take advantage of the growing Dubai economy – there is no better time to set up your business in Dubai and enjoy the profits than right now!
What are Dubai Virtual Office Numbers?
Global Call Forwarding's Dubai virtual office numbers are phone numbers that do not require any physical phone lines to function. In other words, these numbers are not associated with any landlines, they only serve to forward the calls to some other location.
Dubai virtual office numbers are extremely useful when you want ensure that your business flourishes in a foreign country like Dubai. This is because Dubai virtual office numbers make it possible for your customers to get in touch with you anytime and anywhere.
For example, you can forward the phone calls internationally to your mobile so that they will be answered even when you decide to head out of your office. There is no longer any reason to stay cooped up in the office, just to answer a call from your Dubai customers.
Since these Dubai virtual office numbers are local numbers, the customers get the impression that you are locally based. Another benefit of Dubai virtual office numbers is that the calls can be forwarded anywhere, including call centers. This ensures that none of the customer calls are dropped or unanswered, which in turn helps to increase the customer satisfaction.
You can also use Dubai virtual office numbers to carry out effective branding. This can be easily done by welcoming your customers with your company's motto or any other personalized message, during the phone call. Doing this consistently will not only help with the effective branding, but will also increase the brand awareness of your company.
What are some of the Service Features of Dubai Virtual Office Numbers?
When it comes to Dubai virtual office numbers, no one offers you the amount of features that Global Call Forwarding does. Some of the most popular features of the Dubai virtual office numbers services offered by Global Call Forwarding are:
Click-to-Call Option – The click-to-call option that the Dubai virtual office numbers come equipped with make returning customer calls extremely easy. What's more, even if you call them back from your mobile phone, the customers will still see the virtual number.
Your Privacy is Maintained – When the customers call you, they have no idea as to where you are answering the call from. This is because your actual number is never displayed – this, in turn, will offer you protection against shady and spam calls.
Auto-Attendant Service – Global Call Forwarding offers you a unique service called as the auto-attendant service. This service comes in very handy when you cannot afford to miss any customer calls. Whenever you are busy on another call or engaged in a particular task, the auto-attendant will step in and answer the call for you. This ensures that the customer calls are always answered, and they don't feel ignored and neglected.