Qatar is one of the most prosperous countries of the Gulf. Business and Qatar go hand in hand and over the years, this region has gained an image of a particularly business-based economy. If you plan to set up a new business or expand an existing one, then Qatar might be the ideal place for you. The country is as suitable for business as its natural gas is for the world.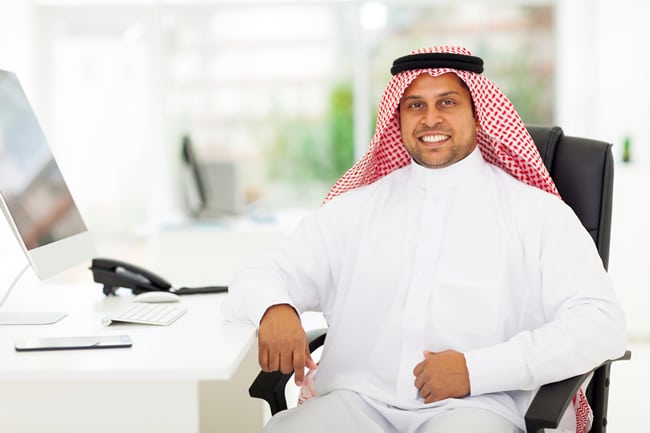 Doing business in Qatar is even more beneficial since the income is completely tax free. You can set up a successful business in Qatar even without a building and concrete structure with a Qatar virtual office number.
The crucial aspect is to offer proper customer support at lower costs by valuing their presence. Expand your customer base in the Gulf with the help of these numbers. You can answer any call from anywhere through the toll-free international Qatar virtual office numbers. Make the most of your business in a rich country like Qatar with this call forwarding service.
If you plan to do business in Qatar, then start with the simple and toll free forwarding service of Qatar virtual office numbers. It is important to comprehend the country's economy and the ways it can benefit your business.
Economy of Dubai
This 2.2 million population country has a massive annual growth rate of 9.7%. The GDP is another jewel in Qatar's economic crown sitting around $320.5 billion. The country has successfully reformed its business industries in order to liberate itself from the clutches of oil and natural gas sector.
With the aspiration to succeed in the financial sector, the country has undertaken various steps augmenting its economic growth. The private sector is flourishing better than ever. Global commerce is benefiting.
Despite social conflict in the surrounding regions, the country has remained unaffected. Qatar's economy has continually moved forward, providing a better standard of living for its people. With the help of virtual office numbers, more and more businesses in Qatar are able to establish their grounds and make their presence felt among the Gulf citizens and consumers. The country enjoys an enormous 99.7 unit score in Fiscal Freedom and provides the perfect platform to businesses and entrepreneurs.
Qatar has formed a paradise for business people offering suitable political stability and financial freedom. The technological advancement in the form of virtual office numbers is another big development in the business sector. It is ranked 34th in the Economic Freedom Index Ranking.
Qatar is where you want to be. On top of this, Qatar has a skyline that is phenomenal and is one of the bright spots in the Middle East.
What are Virtual Office Numbers?
Qatar virtual office numbers are toll-free or local phone numbers in Qatar which are in reality international call forwarding numbers. You can set up a phone number from any place in the world as a virtual number. If you decide to set up a traditional customer support system, then you can build an IVR system to address their calls. But with the help of virtual office numbers, you can centralize your customer service system for the entire world.
Gone are the days when you would set up a cabin with individuals sitting with the telephones to ring and answer. With toll free call forwarding technology, you have the facility of creating a local presence in every part of the world with a centralized system of operations.
All this is feasible due to virtual office numbers. Customers usually have an aversion towards calling an international number. But with the help of these virtual numbers, you are giving them an opportunity to call on a local number and have the calls forwarded toll free to an international number.
Setting up a business and office in a new country, especially a one like Qatar, can be hard on your pocket. You have a cost-efficient alternative for the usual office set-up. Use the virtual office numbers system to expand your customer base in Qatar without actually spending large sums on office and staff, as these numbers allow you to create a presence in various parts of Qatar without the need to set up new business units.
How Are Virtual Phone Numbers Beneficial?
The flexibility of Qatar virtual office numbers is very favorable for your business in Qatar. The technology has developed to its superior level and many companies are offering this service with advanced features. You can save a significant deal of money by availing these numbers and reach out to a larger number of customers at the same time. You are offering a free call forwarding service to the Qatar citizens without significant added costs for yourself.
Here are some of the most important benefits for Qatar virtual office numbers:
Time and money saving technology – With Qatar virtual office numbers, you will save the cost of setting up an office and hiring support staff. Simultaneously, you are saving your precious time as your customers can reach you real time on these numbers that have features like advanced call forwarding and so forth.
Centralized operations – You can carry out worldwide business operations centrally through virtual office numbers. You can connect to any customer from any part of the world with the help of these numbers.
Choose Qatar virtual office numbers for establishing a wider customer base in the Gulf. Provide a free and easy contact avenue for your business to the target customers in Qatar. Using these virtual numbers is sure to do magic for your business.