Organizing a business in a foreign market is complicated. At Global Call Forwarding, we offer US virtual office numbers with comprehensive international call forwarding services that make the transition to the US market much easier.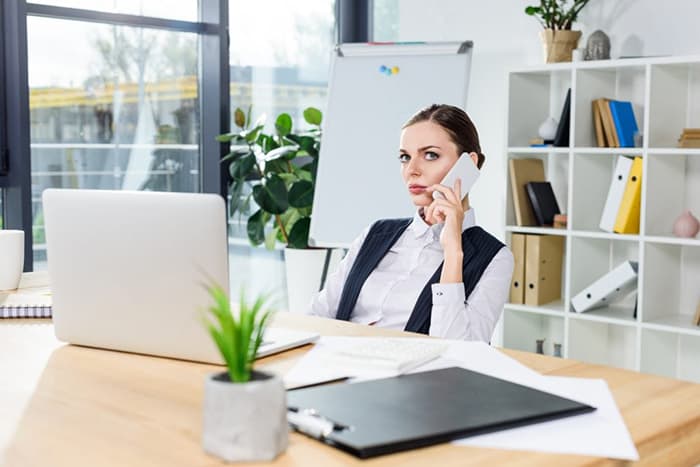 The United States provides plenty of opportunities for domestic and multinational businesses as it is one of the world's leading countries for innovation, trade and tourism. The first step towards getting your business off the ground in the US is understanding the interests of the general population.
Global Call Forwarding is designed to set up businesses of all backgrounds with a US virtual office number that provides the presence they need to be successful. Our affordably priced virtual phone numbers and advance call forwarding features, position international businesses in direct contact with customers from the US.
Let's briefly analyze what is like to do business in the United States and what businesses need to know before expanding operations throughout this economic stronghold.
What to Expect from the US Economy
The United States of America has the most technologically powerful economy in the world. The per capita GDP is also one of the strongest in the world, at $54,800. US based companies sit at the top of the economic food chain in industries such as computer development, military equipment, pharmaceuticals, aerospace technology and medical industries.
Unlike some of the world's other economically powerful nations (such as China and Russia), the United States is largely supported by private individuals and businesses who make most of the decisions for economic growth. In turn, state and federal governments purchase their goods and services from these private companies. Owning and operating a business that provides these services can be very profitable indeed.
While the US has recently slipped from its position as the most powerful economy in the world, the Federal Reserve has recently reported it expects that to change in the coming years. According to a recent survey conducted by the Fed, the US enjoyed growth from October 2016-November 2016 with very little inflation while service industries, business firms, and retail sales experienced an increase.
Interest in development for US based businesses has drawn the attention of international companies and foreign investors, which will likely continue into the coming years. Opportunities for new businesses, therefore, are abundant.
The United States is also one of the largest consumers of foreign oil. Over half of its oil comes from foreign imports. Lower gas and oil prices have contributed greatly to the country's current economic standing, but even with an uptick in oil prices, the United States is on a path towards prosperity.
For businesses interested in opening a physical location in the US, it is equally important to consider communication methods available. US virtual office numbers can provide a more affordable alternative to brick and mortar locations. Let's learn more about virtual office numbers.
What are Virtual Office Numbers & How Do They Work?
Virtual office numbers are a convenient and affordable way to communicate with customers, contacts, and employees. Virtual numbers are easily forwarded to landlines, mobile phones, or any other number of a business' choosing. Individuals can keep their existing number, allowing them to maintain any branding up and until now, or may choose from toll free or local numbers—for either a national or local presence.
At Global Call Forwarding, we help businesses set up a virtual office with our US virtual office numbers. No hardware is needed. All calls to the number selected will be forwarded to the phone number of choice. Customers can also log in to the control panel and configure their desired virtual phone numbers, including setting the destination, and select which advanced features they'd like to adjust.
Virtual office numbers provide a clear line of communication no matter if an office is virtual or brick and mortar, businesses never have to worry about missing another phone call when they have a virtual phone number.
Benefits of Using US Virtual Office Numbers
Various industries can benefit from having US virtual office numbers. A travel agency that is located in the US, for example, many want to set up an official phone number for their business. They may not have a physical location, but with US virtual office numbers it doesn't matter. They can still have a US phone number that is designed to accommodate business calls. Individuals throughout the US can easily contact them to book their trip while the agency benefits from a professionally branded number.
At Global Call Forwarding, we also extend advanced call forwarding services such as customized voicemail settings, a convenient cloud based control panel, and sequential call forwarding. Virtual office numbers can be toll free, include a vanity number, or include a specific area code for branding purposes. Completely customizable, US virtual office numbers are beneficial to both businesses and the customers trying to reach them.
The way of the future is convenience and efficiency. Virtual offices are popping up in all industries. US virtual office numbers provide the convenience customers in the US require and the affordability businesses appreciate.