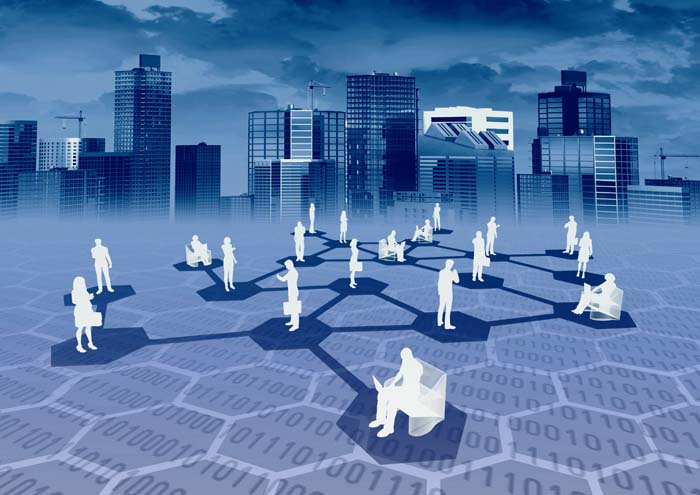 Virtual office phone numbers give callers the impression that they are calling an office or an establishment in a specific location, whether or not there is an actual physical location. These numbers are basically a symbolic representation, and they may be local to any country you want them to be.
Your clients – both existing and prospective – will believe you operate globally and have offices in multiple countries. Even if you are a small or medium-sized business, you can save a lot of money as you "expand" into other countries, without actually physically doing so.
Virtual Office Phone Numbers
Your business is omnipresent, or at least you give that impression, and that is the greatest advantage of having virtual office phone numbers. These are your branch offices in multiple countries and cities with ample business opportunities and where client queries keep flooding in.
Your virtual office phone numbers are designed to enable all calls to get forwarded to it from a predetermined number. These are also called follow-me numbers, and having one makes you accessible anywhere in the world. Usually, virtual numbers are set to receive forwarded calls to numerous telephone numbers and they depend on the time and day of a particular week. For example, during any working day, all calls will get forwarded to your office or workplace. On holidays or weekends, you will receive all calls on your personal cell phone. This makes your cell phone a mobile virtual office during holidays and weekends. However, do note that you can buy and use virtual office phone numbers only as per the issuing country's own set of regulations and rules, so be informed that regulations are not standard across the world.
Benefits of Virtual Office Phone Numbers
the benefits of a virtial office number is that you get the most reasonable prices for your virtual numbers because these don't require any expensive hardware or SIM cards. Your customers can access you from over 120 countries, all over the world. The best service providers guarantee great connection quality, along with a large selection of numbers to choose from with a variety of additional services to improve your business's phone services.
Once you are in possession of your virtual office phone numbers, you will begin to put your business on the global commercial map. This in turn will increase your productivity as you will be competing with some of the global corporate entities in your industry by offering a local, as well as an international presence. You will project a more professional business image, while also enjoying the convenience of telecommunications facilities that are often considered (unnecessarily) beyond the reach of small businesses with modest budgets.
A single virtual office phone number with its PBX system enables people to reach you without keeping track of too many office and cell phone numbers, and connect you to your international clientele very easily.
Your virtual phone numbers will give your customers the impression that you do have an office in a particular country, with a legitimate presence. For instance, when you buy a US phone number, a call made to the US gets forwarded anywhere across the globe, enables you to make an outgoing call using your US virtual number on a mobile app or softphone, forward an incoming call to a regular landline or cell phone, at a very reasonable rate.
Establishing Your Business with a Virtual Office Phone Number
When you buy a phone number for a particular country, you actually establish a presence in that country for your website or business. A Taiwan DID number for instance, will enable you to get in touch with customers who you thought never existed, if you are aiming to expand your business into the Taiwanese market.
Current and potential clients will surely appreciate your having a local number and you have the option to have any of your calls forwarded to the phone device of your choice, while paying a flat rate for any number of incoming calls to the number. Once you harness this service for the benefit of growing your business, you'll be surprised at the number of potential callers there could be within Taiwan's national limits you were unaware of.
Any customer calling you from anywhere in the world enjoys the privilege of calling at their cheap local rate. Should they be subscribers of a local flat-rate plan, they get to call you for free! It saves their costs and improves your bottom line – a win-win situation all the way.
What's more, when you subscribe to virtual office phone numbers, your package also includes auxiliary services such as having a virtual receptionist who actually picks up the phone and directs a client to the right customer service officer. This makes your business look professional and authentic, while your service provider enables your customers to have a proper phone, vocal presence and address almost anywhere in the world.
Virtual office phone numbers make it evident how fantastically modern technology comes to one's aid, to make your business presence global in the fastest, easiest manner possible.