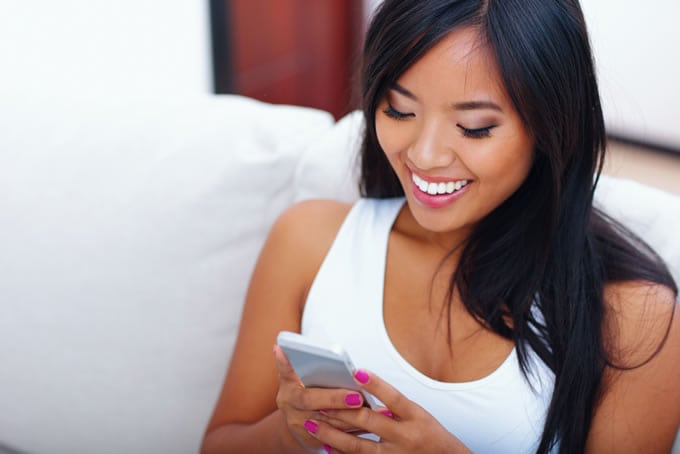 If a virtual office is a concept that is new to you, never fear! Virtual offices are the new trend with many growing companies all over the world inside of the Information Age. Basically, virtual offices are the same as other types of offices. The only difference is that virtual businesses do not operate in a traditional, brick-and-mortar office scenario. This includes companies who have employees, who work remotely. The ability to work from home, or from other locations, allows businesses to outsource a majority of their projects and work internationally, maximizing their efficiency.
Because virtual offices are not bound to landlines, it is important for them to invest in virtual phone numbers, or Direct Inward Dialing (DID) numbers. This increases a company's ability to communicate well, no matter how many of your teams work in other areas. Hong Kong virtual office phone numbers, for example, allow you to grow your enterprise into one of the most profitable cities in the market.
How Does My Business Benefit From a Virtual Office Phone Number?
With Hong Kong virtual office phone numbers, the world is your new office. As an entrepreneur or a CEO, you can set up local numbers in Hong Kong and have them automatically forwarded to your chosen destinations. You can travel and work on your business without worry over colleague and client communications even if a caller is trying to reach you after hours.
As for your callers, they view the number as local. They do not have to pay any fees or charges for calling you. It is a win-win for both sides. This gives you a distinct advantage over any competitors who are also vying for the Hong Kong market.
If you decide to take your business on an entirely virtual scale, you do not have to pay rent in an expensive office building. With everyone working remotely, you will not need to! Hong Kong virtual office phone numbers allow you limitless ways to connect and maintain a more corporate image while on a budget. Virtual phone numbers give you less overhead and save you money on additional technology and equipment that you do not need.
Some studies have shown that companies with entirely virtual offices have higher employee satisfaction and increased productivity with no commute time. Hong Kong virtual office phone numbers and call forwarding services allow you to communicate with your customers and your talent no matter what time zone they are in.
International Business in Hong Kong
As for Hong Kong virtual office phone numbers, there is no doubt of the benefits you can reap. Let us discuss some of the features of their economic development over the last few decades.
With much economic freedom compared to other countries, Hong Kong is a known leader in international finance. They have a primarily service-centered economy with low taxation and are dependent on international trade. Their strengths are due to their banking systems, a good legal system with minimal corruption, and the fact that they have no public debt. Hong Kong's ties to China are another factor in their wealth and prosperity.
Hong Kong's government is active in upholding foreign trade, private businesses, and special enterprises within their region. Not only is it encouraged, but it is an ideal destination for international firms of any size. Hong Kong's Gross Domestic Product (GDP) is actually higher than both the United States and the Netherlands. Their skilled workers have adopted American businesses practices as well as culture to maximize on external trades and investment opportunities. For these reasons and more, Hong Kong virtual office phone numbers will allow you to attract customers in Hong Kong, and be one of the best foreign investments you can make.
Global Call Forwarding
Best of all, you can use your existing phone and landlines for your Hong Kong virtual office phone numbers. Whether you decide to choose an entirely virtual office or not, there are still many reasons to choose Global Call Forwarding for your company.
There is no need for additional hardware or confusing software, so you are saving your employees the time and trouble of getting used to a whole new system.
You and your teams no longer need to wait in a specific location when they are expecting an important incoming call.
The whole system is entirely customizable. For example, you will be able to choose how many times a phone rings before the call is forwarded along to the next number.
Calls can be prioritized. So, if you have an important vendor who is contacting you later in the day, they can be routed directly to you (or other personnel) with no problem.
Global Call Forwarding provides you with Hong Kong virtual office phone numbers that allow you to run your business as needed. Contact us today to get started on improving your virtual office.
Availability
The UAE virtual numbers from Global Call Forwarding make your business more accessible. This is an extremely important feature in today's business environment because everyone seems to be operating 24/7, if not in their physical stores, digitally.
With UAE virtual numbers the only time you will not be available is if you choose not to make yourself available. The number can be designed and customized by Global Call Forwarding so you and your employees can address the needs of your customers whether they are calling from Australia, the US, South Africa or even the UAE, all without having an office in any of the Emirates.