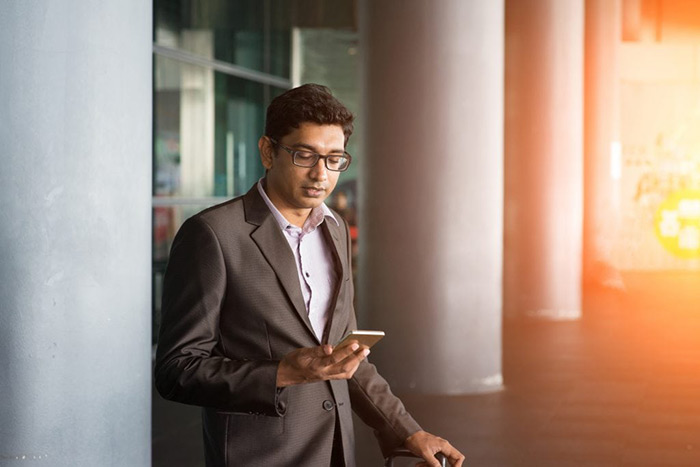 Taking any business to foreign shores entails a lot of work and it can be expensive, particularly if you are a small enterprise considering foraying into different markets. That's where Global Call Forwarding comes in providing India virtual office phone numbers.
Setting up a brick-and-mortar office, following the laws of the land, dealing with taxation, hiring a local workforce, and several other things need to be taken care of before you can actually start attracting customers so that it translates to sales for your company.
But with services like virtual office phone numbers offered by a reputed company like Global Call Forwarding, taking your business to different countries is no longer a tedious and expensive process.
The Indian Economy and its Position in the Global Market
Being the world's sixth-largest economy according to CNN Money, India is a viable option for anyone looking to expand their business and earn more customers than in any other place. Given the sheer size of the country and a population of more than 1 billion, India presents excellent opportunities for companies looking to attract new customers and increase sales significantly.
India is a member of BRICS and among the G-20 major economies with an average growth rate of approximately 7% in the last 20 years. India replaced China as the fastest-growing major economy in the world and had a GDP of $2,049.5 billion in 2014. Wow!
The recent demonetization move by Prime Minister Narendra Modi no doubt had an effect on the Indian economy, but experts believe that it will bounce back soon. With the Reserve Bank of India likely to lower interest rates, private expenditures are also set to rise over the next year.
India Virtual Office Phone Numbers – What You need to Know
Today almost everything is virtual, so why should you be left behind? Take advantage of advanced call forwarding services like India virtual office numbers and establish your business presence in the country even if you are physically located in any other part of the world.
The way India virtual office phone numbers work is pretty simple—these are not associated directly with a landline, but instead calls made to the phone numbers can be forwarded to any number you choose, anywhere in the world. This is particularly beneficial for smaller business establishments, as you can be based out of places like China, the United States, or United Kingdom, and have callers from India reach you directly.
With India virtual phone numbers, your clients in India do not have to bear international call charges; they can dial a local number, which, without even them realizing it, is forwarded to ny phone number of your choice. This way, you get the opportunity to tap into newly-industrialized, emerging vital markets like India without bearing the cost of setting up an office in the country.
Even big enterprises can make India virtual office numbers work to their advantage by directing the calls made to such numbers to a call center or customer support center in another location. This way, no calls from potential customers go unanswered and it helps in building a reliable corporate image for your company.
India Virtual Office Numbers with Advanced Features
There are several benefits you realize when you get India virtual office phone numbers from Global Call Forwarding, such as advanced features. Some of the advantages you get include:
Privacy: When callers from India dial your India virtual office numbers, your actual number on which you are receiving calls is not displayed. This maintains your privacy in two ways – clients do not realize that you are based in another country, and you are safe from spam callers. There is even an option of 'click-to-call,' via which you can return a call using your cell phone but the person you are calling will still see only your virtual number.
Auto-attendant service: This feature ensures that you do not miss any calls made to your virtual office numbers. In case you are busy at a particular time and are unable to take a call, auto-attendant will rise to the occasion. Once you are free, you can return the missed calls and follow up with your clients, thus ensuring that you do not lose a single customer.
Can India Virtual Office Numbers Help Your Business Grow?
The answer is yes, because having India virtual office numbers means that customers in India identify your business as something localized, which fosters a sense of familiarity and credibility. Also, the money aspect comes into play—if you use India virtual office numbers on your advertising material, clients are more likely to call a local phone number rather than spend money on international calls to inquire about a service.
Since competition is fierce in every field, particularly in emerging markets, getting India virtual office phone numbers can boost your sales and business in a significant manner. And you get all this without even having to invest in high office overhead costs.