A virtual office is a full-fledged office alright, but in reality, it doesn't exist. Not at least physically. All it has to its credit is a couple of phone numbers in whichever country you want them to be so that your clients get the impression that you actually have an office there.
A virtual office business is great for those who can't afford to have multiple offices all over. Yet thanks to advanced technology, you do have an office, call or service center where actually none exists. That's the charm of it.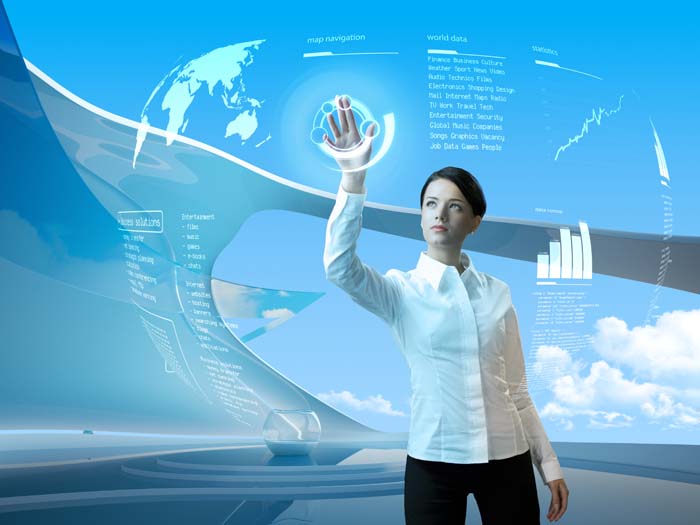 What Makes a Virtual Office Special?
The greatest advantage of a virtual office is that you can have it anywhere in the world without being actually present there. This is most advantageous to small and medium businesses, which don't have the financial means to start branch offices in cities and countries where there are ample business opportunities and customer queries keep flooding in.
With your virtual office comes its virtual number, to which any call can get forwarded from a pre-set number or numbers. These are also known as forwarding numbers and make you accessible anywhere in the world. Usually, virtual office numbers are set to receive forwarded calls to numerous telephone numbers and depend on the time and day of a particular week.
For instance, during the official hours of say, 9 to 5 on any working day, all incoming calls get forwarded to your workplace. On weekends, however, you get to receive all forwarded calls on your cell phone. Thus the cell phone becomes your mobile virtual office on weekends. It is critical to note that the availability and use of virtual offices are subject to the issuing country's individual rules and regulations.
Having a virtual office enables you to work from anywhere. You don't have to stick to your desk waiting for that important fax or call. The call will get instantly routed to your cell phone and voicemails shall be delivered to your personal inbox either as text or MP3.
Faxes get forwarded to your e-mail ID as PDF attachments. This undoubtedly doesn't hamper your mobility and helps you attend sales calls or have vendor conferences, which in turn increase your productivity substantially.
Virtual offices also enable your employees to work anywhere, anytime because they have perpetual access to customer and business calls. Every caller will be put on hold and subsequently transferred to an employee as and when he is available.
For prospective customers looking for basic information about your business only, it's also possible to set up a separate informational extension. A message containing product descriptions, store directions, and hours of operation may be loaded on it so that callers needn't wait, and yet they get all their required details. And we know details are vital. Just watch the show 24 of The Good Wife and you will know how critical details are but of course you probably do already. Either way, details are vital and those shows two are amazing.
How Does a Virtual Office Work?
A virtual office, being physically absent, is accessible only through a DID or direct inward dialing number or access number. This is basically a telephone number that isn't directly associated with a telephone line. The main advantage of using such virtual numbers is that these are programmed for forwarding incoming calls to anyone pre-set telephone number that the client chooses, be it a fixed line, VoIP or mobile.
Virtual phone numbers work like gateways between PSTN or traditional calls and VOIP. Holders of virtual numbers are at liberty to use their existing phones and don't need additional hardware. The available software is good enough for them to use and to serve their main purpose.
Advantages
Businesses: Businesses stand to greatly benefit from having virtual offices. For instance, a company actually operating out of China may have a virtual office in London or Los Angeles without having to pay the charges applicable to a fixed foreign exchange line. The concept is applicable to virtual call centers, which apparently seem to be operating in a particular country, when they actually are in different countries having different time zones and deliver cover 24×7.
Marketing tool: The virtual office has found extensive use in marketing campaigns launched by many multinationals or by numerous media channels to track the traffic inflow that their medium or campaign attracts.
Virtual services: Providers of virtual offices also provide packages with assorted business services like virtual receptionist, office and address that make your business look authentic to existing and prospective clients. This makes the concept of the virtual office more attractive to businesses as they get the opportunity to rope in these virtual services to get one seamless solution. The service provider is actually allowing its customers to have a proper phone, voice presence and address almost anywhere the world over.
Thus, it is amply evident how modern and advanced technology has come to your aid in making your presence global. Take advantage of it by all means. It's a choice you will never regret.