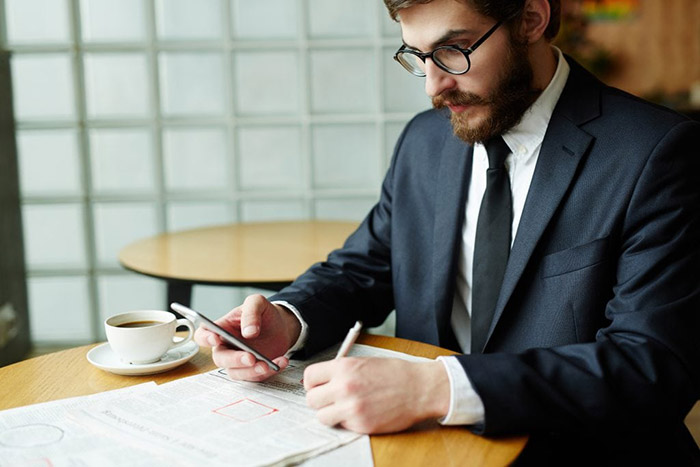 Toll free numbers are a simple concept: they allow callers to not be charged for making calls. Instead, the company that owns the toll free numbers for business are charged. However, the implications of using toll free numbers for business have a number of uses beyond just this simple function. In this article, we'll take a look at how your business can take advantage of toll free numbers.
Facilitating Open Communication
Toll free numbers for business serve as a way for customers to call your organization without incurring charges. This enables callers to contact your business representatives without a fee. Callers appreciate this, as it shows that a business encourages those interested in their business to get in contact directly. Nothing turns off customers and clients worse than having to wade through a vast company directory, only to reach a voicemail for an employee that may or may not be able to fix their problem. This simplicity of communication is something any consumer can appreciate.
For some callers, particularly those who live on a fixed income, they may not have the capabilities to make long-distance calls to international entities. By using toll free numbers for business, you can allow customers to place orders or voice their concerns without having to eat the cost, so to speak. While there are workarounds, such as instant messaging services and email addresses for each aspect of a business, there is simply no substitute for having a caller's voice heard and their needs addressed directly.
Establishing Authenticity and Professionalism
Businesses know that looks matter. Call it vain, but toll free numbers for business exude a certain level of quality of professionalism that other numbers don't. It pays to subscribe to a toll free phone number, especially if your business is new, like a startup or a newly-launched small business aiming to gain customers. To the average consumer, they aren't aware of the process that it takes to get a phone number for business, especially a toll free number. This shows that your organization is seeking to be taken seriously in an authentic fashion.
Of course, this depends on your business type and advertising model. Industries that seek to make a telephone number memorable to a market will select a toll free number. In fact, service providers like Global Call Forwarding offer "vanity phone numbers," which can help boost the public profile of your organization by giving you a phone number that is appealing to the eye or relevant to your marketing strategy (i.e. "1-800-MATTRES, leaving off the last "s" for savings"). This shows that your organization has thought about what it takes to stand out from the competition
Expanding Globally
One of the seldom explored but potentially powerful reasons to use toll free numbers for business is the ease in which your business can expand globally. How?
The process is simpler than you think. Through cloud computing and advances in worldwide communication, international phone number service providers offer any business the ability to get a number around the world. These "virtual phone numbers" allow calls to be routed from the phone number and then instantly received at a destination phone number, anywhere around the world. It's a powerful concept.
Let's say, for example, that your business sells beach umbrellas in the United States. As an experiment, you decide to start marketing your umbrellas in the countries that surround the Mediterranean during the height of tourist season. Traditionally, you would have to hope that customers found your business online and were comfortable with doing business with a foreign company. Elsewise, your business may have considered setting up a brick and mortar location, perhaps a storefront in each city, which incurs a great amount of expense and requires planning. This could break the bank for your company, especially if it is a new business or a lean startup looking to bootstrap. So much for selling beach umbrellas, right?
No; if you have the right tools, there is a solution available. With toll free numbers for business, which are offered by international phone number service providers, you can expand "locally" almost anywhere.
By signing up with a phone number service provider like Global Call Forwarding, organizations can find toll free numbers for business anywhere in the world. Coupling this with advertising your toll free phone number for each country you're aiming to do business in, callers can place orders with your company's representatives, who don't need to be hired in each locale or contracted elsewhere. Simply having the calls redirected by way of call forwarding circumvents all of those pesky regulations and bureaucratic headaches. Of course, if or when your business is ready to open up those storefronts, you'll have it made in the shade with real customer data, knowledge of how your business is received, and a potentially loyal customer base that's ready to purchase your products.
So, now that you know how toll free numbers for business are being utilized, consider contacting Global Call Forwarding today. Businesses can begin with paid subscriptions with a host of enterprise features to facilitate your business expansion, as well a free trial for those that want to see these benefits in action, risk-free.