Tokyo is located on the eastern coast of Honshu, Japan's largest island. It has a population of around 11.7 million. The city's population is mainly Japanese. As well as being the capital of Japan, it is the world's most densely populated metropolitan city. Tokyo is the focal point of Japanese government, finance, and culture. It is also a global hub for transportation and industry. The city is renowned for its world-class educational institutions, and it is also home to the highest number of universities in Japan. Tokyo's metropolitan area is divided into four prefectures. These are Tokyo, Chiba, Kanagawa, and Saitama.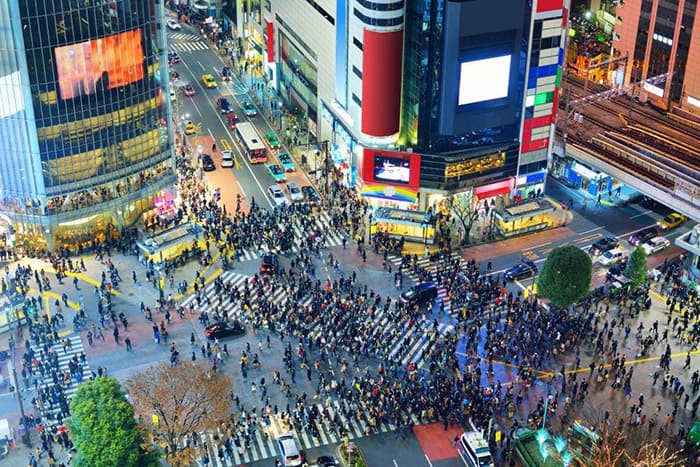 Tokyo History
The Tokyo region has been populated since ancient times, but the first recorded description is of a 12th-century settlement which was then called Edo. The settlement was located at the intersection of the Sumida River and Tokyo Bay. Asakusa temple stands near this location and dates to around the 7th century. In 1457, a fortified castle was erected at Edo, and the village remained the same until 1590 when it was taken over by the shogun Tokugawa Ieyasu. A decade later, Edo was declared the capital of the shogunate.
Edo continued to expand and by the 18th century was one of the largest cities in the world. At this time, it also succeeded Kyoto as Japan's cultural center. Edo's growth did not come without struggle. In 1657, a raging fire consumed two-thirds of the city, taking with it more than 100,000 lives.
In 1868, Edo's name was changed to Tokyo, which means "Eastern capital." Following the fall of the shogunate, Japan's imperial court was moved to the new capital. By the end of the Meiji period, the population had increased to over two million.
But in 1872, the city was ravaged by fire once more. The blaze devastated the Marunouchi and Ginza districts, both of which had to be completely rebuilt. The new buildings were built with brick, following the Western tradition, and this marked the beginning of Japan's efforts to keep up with the modernization of other nations. By the end of the reign of Emperor Meiji, Japan had become a firm ally with England.
Unfortunately, Tokyo not only suffered the loss of lives and devastation from fire, but it has also, historically, been prone to earthquakes. In 1923, Tokyo's worst earthquake ever destroyed most of the city and took more than 30,000 lives. It took seven years to rebuild the city. The restoration included more than 200,000 new edifices, numerous parks, and seven reinforced concrete bridges.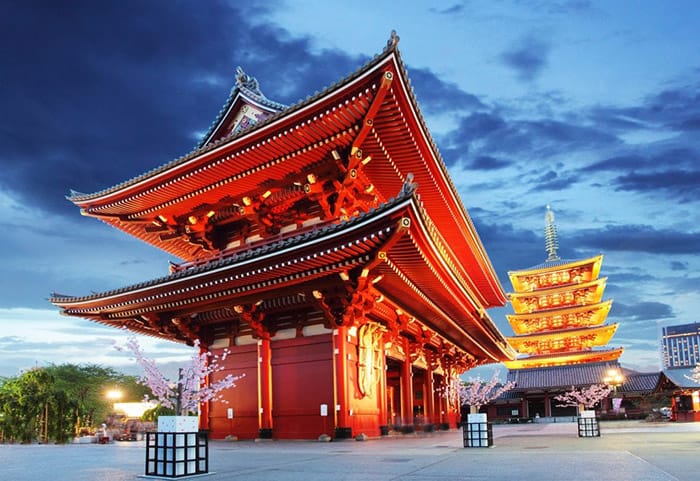 Culture in Tokyo
Unlike many of America's metropolitan cities, which epitomize racial and ethnic diversity, Tokyo is surprisingly mon-racial.
The few groups of non-Japanese minorities are comprised mainly of Chinese or Korean nationals. Despite this, Tokyo has many neighborhoods, each with its own distinctive flavor. For example, the old Edo district with its public parks and gardens and the grounds of the Imperial Palace, and the Asakusa district with its cobbled streets and quaint little shops.
Tokyo's unique culture is also reflected in the arts such as kabuki drama performances, woodblock printing, ikebana flower arranging, bunraku puppet shows, pottery, and traditions like tea ceremonies and hot springs.
Tokyo is proud of its rituals, festivals, and observances throughout the year. These annual celebrations are an important part of Japanese culture. From New Year celebrations to annual shrine visits, the Tokyo calendar is packed with interesting events.
Business in Tokyo
Tokyo is Japan's largest economic region. It is a huge and diverse market made up of many different types of businesses, industries, research institutions, and universities. It is also a global hub of information and international business exchange.
The city is home to more than 627,357 offices, and its 8,655,267 employees account for around 15% of the Japanese workforce.
Tokyo's main industries include information and communications, research, technical services, legal, and real estate. Tokyo also has a significant concentration of financial institutions. Tokyo uses Special Economic Zones to maintain its business environment and to keep the city open to foreign business. The zones enable financial support, tax incentives, and deregulation.
Tokyo's sophisticated business environment is a magnet for overseas investors. The city offers many long-term benefits including direct access to some of the world's largest markets, in particular, the environment market and the healthcare market (Japan has the world's second-largest). Another one of Tokyo's strong characteristics is its wealth of human resources.
Furthermore, Tokyo has a great transport network. As well as rail and subway lines, there are also private railway lines connecting the city's various regions. And their services boast the world's highest rate of precision. Just a thirty minutes' drive from the city center is Haneda Airport, which offers a great number of international flights.
Communications
Global Call Forwarding is a provider of Tokyo virtual phone numbers and toll free numbers with SMS and Email capabilities. Many other features include ringback and call recording to assist you and your business in establishing a solid means of communication.