It is a time of transition with regard to business leadership in Russia. Control is changing hands from those who raised in the Soviet era to those raised in the post-Soviet era. These changes affect many aspects of the country, in general. However, this is the perfect time to expand your business into Russia with a Russian phone number. Now, more than ever, companies are competitive. And there is more of a focus on productivity and efficiency than ever before. Customer service has been upgraded, and as long as the aim is to be more productive and efficient, these higher standards have made Russia an excellent place to do business with and in.
Russian Phone Numbers
Use Russian virtual numbers to create a local business presence in Russia. Connect with vendors, other businesses, suppliers, and more, even if your business is located elsewhere. With a call forwarding service, you can forward or route incoming calls to any location of your choice. This means, you can stay connected with your Russian customers from anywhere in the world.
Global Call Forwarding offers a variety of Russian phone numbers. Our team of experienced global communications specialists is able to walk you through the process of getting a Russian phone number.
How to Get a Russian Phone Number from Global Call Forwarding
You can get a Russian toll free number or a mobile or local number. Depending on your business needs, choose a number that works best for you. The steps are as follows:
Anyone who reviews the above steps can see how easy the process is for how to get a phone number in Russia. A Russian phone number purchased through Global Call Forwarding will function through the use of the Internet. So setting up a landline is not at all necessary. Virtual phone numbers may benefit your business in many ways. This includes offering great savings, enhanced mobility, and the availability of many features to match up with the phone number in support of the business' overall growth.
For any entrepreneur to compete in today's market, there are challenges, which will often require that a business expand to other nations in order to stay relevant and in order to keep up with their competitors. Luckily, beginning to operate in Russia can be simple with the use of a Russian virtual phone number, and knowing how to get a Russian phone number is an essential first step.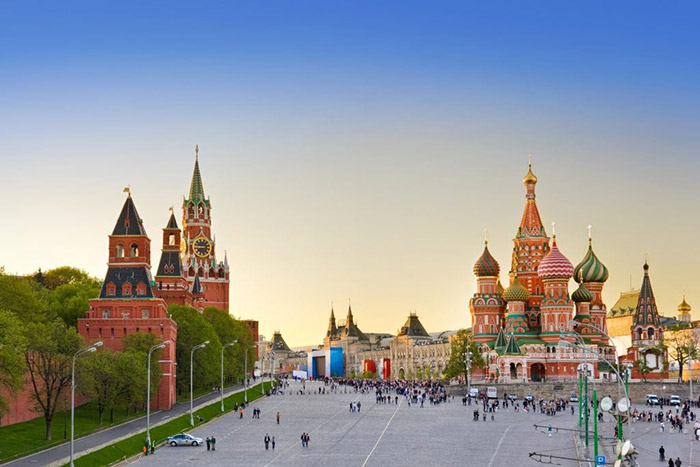 Related: Understanding the Different Types of Telephone Numbers in Russia
Instant Connections with a Russian Phone Number
The easiest way to connect with various markets in Russia when planning expansion is by purchasing a Russian phone number. This number can help your business communicate with manufacturers, material suppliers, potential customers, and any other contacts necessary for running a successful business in Russia. A business owner may not know where to start and may be pondering how to get a Russian virtual phone number.
Working in Russia
The workforce in Russia is very well educated. It is second only to Canada in relation to the highest percentage of the population with post-high school education. This is a clear indicator that Russia has become a first-world country.
Of course, there are challenges, as they exist in all nations. The cost of labor is not inexpensive when compared to the cost of labor in Asia. But it is inexpensive when compared to the cost of labor in any Western European alternative. The unemployment rate in Russia is the lowest it has been in many years. Corruption still exists, though not nearly to the level where it was in the transitional era of the 1990s. Concerns rose with regard to sanctions by the Trump administration for those involved in international business.
Business is based on traditional competition in relation to price and quality rather than political support. Russia represents opportunities with its large economy and well-educated workforce. For those interested in tapping into what may be the largest number of inexpensive college graduates across the world, Russia is definitely an interesting option when considering international expansion. One may wonder though, how to get a Russian phone number to begin research and contact with the Russian markets.
Get Russian Phone Numbers
Get Russian local numbers or toll free numbers by signing up on our website. Within a few steps, you can quickly purchase a number, get a variety of features and services, and start using the number to connect with locals in Russia. Want to learn more? Call us or chat with us online!