---
Marketing and Advertising Services That Can Benefit from IVR
Marketing agencies that offer a variety of services including customer care and support can use IVR to manage high call volumes and solidify their company's professional image. Some of these services include: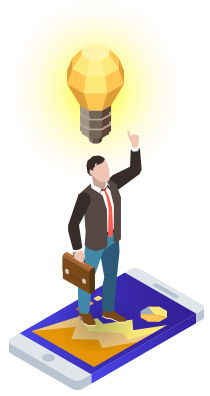 Inhouse marketing and sales teams
Advertising services
Promotional campaigns
Customer feedback collection
Market surveying services
Customer support
Call tracking services
Business analytics
Account-based marketing services
Whether customers are calling to get more information about what services you offer or to get customer support regarding an active campaign, you can have calls automatically distributed to the right department and cut down on wait times.
IVR Use Cases for Marketing and Advertising
How can your marketing agency use this automated system to the best of its ability? From offering company updates to processing payments, IVR can help callers get the most out of calling your company. Here are some ways marketing and advertising agencies use this automated service:
To welcome and greet callers
Assisting callers when employees are unavailable
Collecting customer information
Transfering calls to appropriate agents
Briefly offering information about services
Processing renewals and payments
To register issues
Providing customer service
Global Call Forwarding's IVR feature lets you customize and personalize the automated system in a way that best helps your business. You can have different levels with various menu options. Use this system to effectively manage calls and free your agents up for more complicated tasks.