If you want to bring your business to Beijing and you have a small business, then picking up and starting a new business across the world can seem like an insurmountable task. However, there are other ways of taking your business international instead of setting up an office in a new location. For business owners who want to expand without having to move, a Beijing phone number will allow them to have a presence overseas instantly. Once a company has a local phone number for a city in China, it is simple to begin connecting to your new customer base.
Expanding your Business into China
The allure of Beijing, China, for businesses is considerable. From their large export market to their growing demand for luxury goods, Beijing is on the radar for many businesses. Beijing currently stands as the market leader in cell phones, seafood, and cars. Not to mention, the vast populations of the cities in China mean there are more opportunities for building clientele. Just for reference, there are more than 100 cities in the country that have more than one million residents. Beijing has a whopping 21 million people, and that number is growing. So, if you are considering a business expansion to a city in China, Beijing is an excellent prospect.
Building a Business Presence in China
To seize the opportunities that you will find in China, you need to establish a presence. Eventually, you will be able to open your own representative offices. Building a local presence can come to pass as soon as you find the right virtual phone provider. The Chinese population is generally more inclined to trust a local company. Having a local phone number in which they can call if they have any problems with a product or compliments for service will create trust between the customer and the business. You can advertise your local phone number on your website and get started on calling your customers ASAP.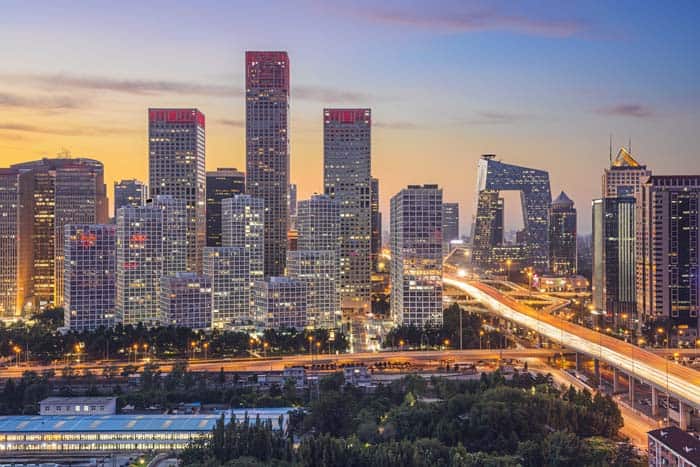 Keeping up With the Local Flair
China is a vast country that is growing and evolving daily. Especially economically. There are many cities that you can choose from in China, but Beijing should be at the top of your list. This is not only because of its large population but also because of the variety of consumers as well as their expendable income. Other cities in China are still a few years from having the expendable income that Beijing already has. It is essential to do your research before selling your product overseas. You will need to take into consideration their laws and tax regulations, as well as local preferences. If you have ever visited China, or are planning to, visit a McDonald's or a KFC. You will recognize many familiar items on the menus, but they have been tweaked to appeal to this particular audience. There is a lot to learn when it comes to doing business in China, and having a Beijing phone number will help you connect with your customers without having a permanent office.
Do Not Forgo Customer Service
Customer service will be a large part of your business strategy when establishing your business in Beijing. Using your Beijing phone number, you can take advantage of the many features that come with a virtual phone number. Some of the features that make interacting with your new Chinese community easier are:
Call recording: This is useful when training new customer service agents and improving customer service scripts.
Unlimited extensions: these extensions buy your business time by allowing your customers to get in touch with the right people for their issue immediately.
Customized greeting: customized greetings enable your business to greet customers from all over the world. It provides them with a useful menu that allows them to find the right extension for their needs.
Time of day routing: never miss a call from a customer or client with this feature.
Voicemail to email: get transcripted voicemails sent straight to your email. This is perfect for record-keeping and having a reference, if needed, at a later date.
Simultaneous ringing: this option is great for call centers that don't want to miss a call at any time.
Black and White lists: this is a feature that puts callers in one of two records. Blacklists prevent calls from specific numbers or regions. White lists allow specific calls to come in.
Get Beijing Virtual Numbers from Global Call Forwarding
When you choose Global Call Forwarding as your virtual phone number provider, you will enjoy these exceptional benefits. Once you've purchased your number, you will be able to get started communicating in Beijing within 24 hours. If you want to know more about our services or get a quote contact us today.