Along Japan's southeastern coast lies Tokyo, the capital city of Japan. This world-famous city boasts an incredible population of 13 million people, with the metropolitan area supporting nearly 36 million individuals (the largest metro area in the world), with its area is divided into four prefectures, which include: Tokyo, Kanagawa, Chiba, and Saitama. Tokyo phone numbers can benefit businesses who plan on tapping into Japan's industrial market.
Tapping into the Tokyo Market
With such a large population, foreign businesses are hungry to get in on the action. One of the easiest ways is to tap into this economy is using Tokyo phone numbers. Despite the virtual advances of the Internet, the easiest way for businesses to tap into Tokyo's market is by engaging customers over the phone — even if your business is located anywhere else in the world.
In this article, we'll take a look at Tokyo phone numbers, including the recent advancements in VoIP-assisted communication that can revolutionize your business and personal life. Before we begin, here are some facts about Tokyo.
Facts about Tokyo
Tokyo is world-renowned for its variety of industries, including:
Information Technology
Healthcare
Tourism
Human Resources
Telecommunications
Research
Technical Services
Finance
Electronics
Book Publishing
Civil Engineering
Automotive
Animation Studios
Real Estate
Within the city of Tokyo, you will find staggering examples of modern architecture, including the Tokyo Skytree Tower. This is the second tallest building in the world (second only to Dubai's Burj Khalifa), offering foods, restaurants, and an observation deck to take in the view of this one-of-a-kind city.
Tokyo continues to be a world leader in tourism, with the city hosting 28.7 million tourists in 2017. Considering that the 2020 Olympic Games will be held in Tokyo, investors are already gearing up to ride the spike in business activity leading up to, during, and after the games. Nearly 10% of all Fortune 500 companies are headquartered in Tokyo (this is a total of 51 companies).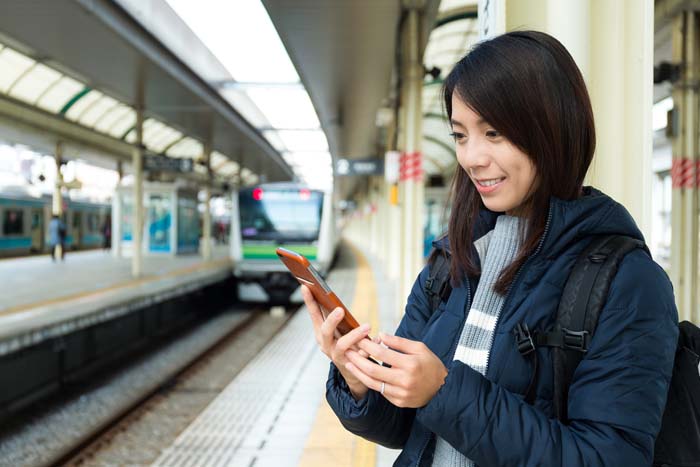 What are Tokyo Phone Numbers?
Modern Tokyo phone numbers have evolved in recent years. Thanks to advancements in cloud computing, particularly VoIP ("Voice over Internet Protocol"), businesses can gain access to Tokyo markets by subscribing to services from providers like Global Call Forwarding.
Essentially, these Internet-powered Tokyo virtual numbers are known in telecommunications as "virtual phone numbers." When a virtual phone number is dialed by a caller, the phone call is instantly routed to another phone number, which can be located anywhere in the world (known as the "destination phone number"). This means that your Tokyo phone number allows your business (which is located outside of Tokyo) to easily communicate with customers in Tokyo, as well as all over Japan without incurring a fee or being blocked by their service provider.
The best way to understand Tokyo phone numbers that are powered by virtual phone numbers is with an example:
Suppose your business receives a call from a Tokyo-based business that is dialing your Tokyo phone number to inquire about your line of products. The call is automatically forwarded to your non-local phone number in California. Therefore, you don't need to change your existing number or add more lines to appear local.
Another selling point on VoIP-powered Tokyo phone numbers is that they can be forwarded to any existing smartphone, mobile/ cell phone, landline, or VoIP line that you own. In fact, you can use practically any device that has the ability to get on the Internet with audio capabilities.
Of course, that's just the beginning with Tokyo phone numbers. You can further customize how you communicate with clients by taking advantage of advanced add-ons and features that can be tailored to your business model. For instance, if you want your business to be available 24/7 for Tokyo customers (and any other customers around the world, for that matter), you can use "time of day routing" to accommodate customers. Your company's sales team can be located in another country (ie. India, the Philippines) during your headquarters' off-hours — something very important for those that want to keep normal business hours, while still being able to offer customer service without interruption.