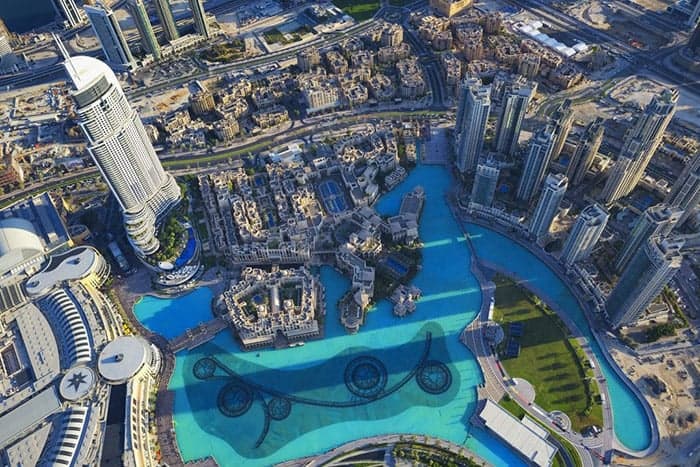 Are you looking for ways to expand your business in Dubai? Well, look no further, because you can get all of that and more with a Dubai Toll-Free Forwarding number.
Global Call Forwarding can get you there and bring your clientele to you easily with a Dubai virtual phone number. They offer virtual numbers that include an array of amazing smart features, that can serve your business needs in so many ways. These additional functions include voicemail-to-email and fax, and worldwide call forwarding. The beauty of it all is that you can direct calls to numerous locations all over the globe, using home, mobile, or office phones, from the location of your choice.
Best of all, it's a super easy process. All you need to do is choose a number from Global Call Forwarding's huge online inventory. Then, it won't take you more than 60 seconds to get it activated. So within mere minutes, you'll have a Dubai Toll-Free Forwarding number ready and active to allow your potential customers in Dubai to reach you. What's more, with no set-up costs and no long-term commitment required, you can extend your business' span without leaving the workplace!
What is Global Call Forwarding?
Global Call Forwarding is a global leader in the telecom industry, offering toll-free and local numbers. United World Telecom (UWT), the parent organization, was established in South Florida, more than twenty years ago, in 1996 and initially started as a callback specialist co-op.
As the main supplier of local and toll-free numbers in the US and universal markets, Global Call Forwarding serves a huge number of organizations around the globe, from startup endeavors to expansive multinational, Fortune 500 companies, using a progressive worldwide system with a myriad of innovative service features.
If you are thinking about doing business in Dubai, Global Call Forwarding should be your starting point; before you even begin to physically expand in the nation. Why? Because they offer businesses toll-free and local phone numbers that are exclusive to a particular country like Dubai so they can launch a local presence anywhere on the planet.
Welcome to Dubai
If you are thinking about moving to or doing business in Dubai, you'll be in good hands by starting with a toll-free forwarding service. Once a small fishing town, it is now home to the world's first 7-star hotel. Suffice it to say, Dubai is a marvelous city of splendor and extravagance.
The International Herald Tribune has depicted Dubai as a "key planned free-market private enterprise." Although Dubai's economy was at first based on income from the oil business, profits from oil and petroleum gas presently represent under 6% of the emirate's total national output. Dubai has also noticeably become an important port of call for Western visitors, and as a result, today Dubai has concentrated its economy on tourism by building an array of accommodations and cultivating the land to serve visitors who come from all nations across the world.
Why Get Dubai Call Forwarding?
Getting your Dubai Toll-Free Forwarding number is perfect for small, medium, and extensive large-scale organizations to take part in this financially savvy location with a worldwide phone system. International forwarding numbers, which previously was entirely restricted to the utilization of huge multinationals with call centers all throughout the world, is presently accessible to sole business owners of the even the smallest organizations now.
Forwarding numbers are all about worldwide reach through call-routing services. By subscribing to Dubai Toll-Free Forwarding, business visionaries are presently ready to get rid of the concept of actual call centers. This assumes significance while working together crosswise over universal boundaries, and when it isn't fiscally feasible for a business to have a physical workplace throughout the world, or in nations where plans are in the works to eventually open a physical presence.
Establish a Virtual Attendance with Dubai Toll-Free Forwarding
Clients simply may not call you on a universal line. It can be costly for them, and dialing codes can be crazy, especially if you have various workplaces around the globe.
With a Dubai Toll-Free Forwarding number, your customers will have the capacity to get in contact with you anyplace on the planet for the cost of a local call. They will be able to call you from landlines and cellphones, from anywhere in the world. What's more, with our completely clear lines, they will believe you're in downtown Dubai!
Advantages of Forwarding Numbers
The main advantage of Dubai Toll-Free Forwarding is that it will help your business save considerably on international telecommunication prices, it will greatly enhance customer service offerings, while also helping expand your global customer base. The concept of your forwarding numbers also includes the worldwide mobile telephony network. A phone call made to a traditional landline can be forwarded to any VoIP or mobile-enabled device. This is mainly beneficial as time zones differ from nation to nation and calls may need to be made outside typical business hours.
At the end of the day, getting your Dubai Toll-Free Forwarding number is well worth it.
Related: How to Get a Dubai Phone Number