Checking the credibility of a business or provider is an important step in building a long-lasting working relationship with any organization. Though most companies can look good on a TV commercial, sales brochure, or other marketing collateral, these types of materials most often only provide the consumer with a snippet of positive information. Truly getting to know an organization and the people who run the organization requires research, observation, and time. Building a relationship with an organization and learning about the people, products, and track record of the business will increase the likelihood that you will get what you paid for.
For example, many businesses are turning to virtual phone numbers for their communications. Is your virtual number provider big on credibility? How to tell if you're getting the best services involves some time investment, but it's well worth it. Here are a few ways:
Reach out to the Better Business Bureau (BBB)
The Better Business Bureau exists in order to help maintain an ethical marketplace where buyers and sellers trust one another and consumers are able to have confidence in the companies they choose to do business with. Checking with the Better Business Bureau to verify the credentials for a business prior to purchasing any products, using any services, or entering any kind of business agreement with the company helps in establishing a trustworthy and solid relationship.
Search for and Read Consumer Reviews
Reading what others think about a company is easier than ever, thanks to the Internet. Many people share their experiences whether they are good or bad, provide ratings and comments, and even provide when specific inquiries are posted. This can be very helpful when doing your due diligence to determine if a company is credible.
Ask for Feedback From Family and Friends
Reaching out to ask family members, friends, and neighbors about a particular organization prior to scheduling a service or purchasing a product or service can help to narrow down the businesses that you should do business with and which ones you shouldn't. Your family and friends will typically know the quality you expect, so having these types of conversations with people you already trust can save you money and time.
Access Consumer Reports
Reading consumer reports to learn more about companies is one of the oldest and most widely trusted sources when it comes to learning about products prior to buying something. This is the same when you are purchasing a service and looking into a company. So, when determining credibility, going to consumer reports as a reference is an obvious choice. Looking for basic information on the Consumer Reports website, www.consumerreports.org, you have the option to subscribe to the service for specific ratings and other important information. Subscribers are also able to take advantage of online discussion forums to converse with others about products and services, ask questions, read reviews, and share reviews of their own.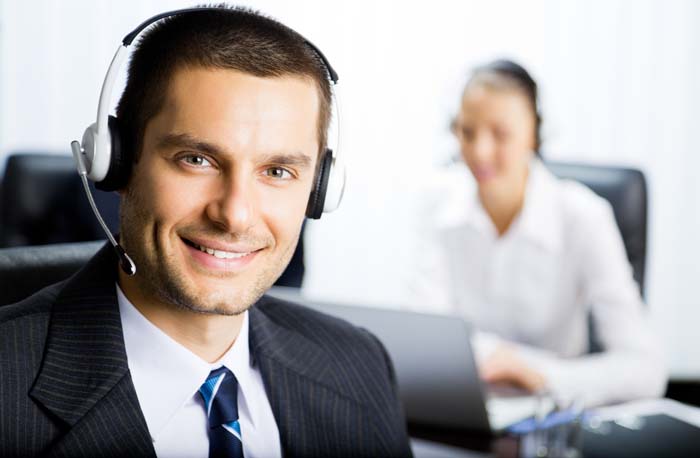 Other Ways to Learn About a Business Include:
Google Searches
When almost anyone has a question about anything these days, they turn to Google. Putting the company name into a Google search will help you discover a plethora of things, from reviews to feedback pages to articles mentioning the company and more. The trick is to decipher which sources are credible or not, so don't automatically believe everything that comes up in your search. Read up on the company from multiple sources and draw your own conclusions from what you gather.
Check the Company's Website
It is fairly easy for anyone to put up a webpage, so the fact that a company has a website is not the only determining factor in figuring out if they are credible and legitimate or not. Check to see that contact information listed on the website is accurate. If there is no way to contact a company, that is typically a red flag. You can look up registration information for the web address using a website called who.is.
Ensure Modes of Payment Offered Are Secure
Another important determining factor is whether the company offers secure modes of payment. PayPal and Google Pay are a couple of commonly used secure modes of payment. A truly legitimate company will offer these types of options because they know it offers the customer an extra layer of protection and confidence in the organization.
Before deciding on a virtual number provider or any other type of company you need to do business with, it is important to do some research and look to ensure that the company is big on credibility. This will help you to trust the company and support a solid relationship between you and the organization.