One of the most, if not the most, important aspects of the customer experience is based on trust. Customers simply will not do business with a company they do not trust. Today, consumer trust is sadly at an all-time low. This is not due to a single event or even a handful of events, but instead, due to a slow and painful chipping away at the relationships between businesses and consumers. Relationships can be long-lasting depending on how you nurture them which is why earning the trust of your customers is so important.
Every time a company makes a customer repeat themselves multiple times, wait on hold for an unreasonable amount of time, fill out a pile of paperwork or complete any other extraordinarily frustrating task, the customer loses a bit of trust in the company. And without trust, there is no relationship between a customer and the company.
Why Earning Trust is Important in Customer Relationships
Many companies are hyper-focused on getting tasks accomplished quickly. There are a lot of discussions related to streamlining processes and finding ways to become more efficient. It all sounds great in theory until you realize that the operational efficiency many times works in complete counter to a quality customer experience. By trying to get through as many customers as possible in a short amount of time, you may increase your volume, but the company is also sacrificing personalized customer support, and this erodes customer trust in the company. Instead of a customer feeling like a human who is able to trust a company to help them solve any issue, a customer is left feeling like a number who is rapidly being pushed down an assembly line dubbed, "customer care."
This is not the ultimate goal for a business to be successful. Instead, earning the trust of your customers should be at the core of every conversation and decision. Building trust doesn't happen quickly or easily. A business must remain consistent in the messaging, understand the personas of those in their market, and deliver on promises made over time. When your customers and prospects trust you, they are more likely to invest in your brand. When you have their trust, you are also typically able to command a higher price for your goods and/or services and boost the lifetime value of each of your customers.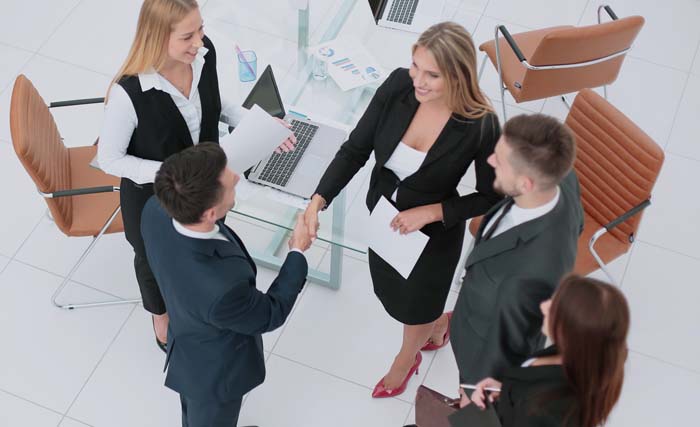 Strategies that Benefit Your Business in the Long Run
Here are some strategies in planning for earning the trust of your customers as a long-term investment:
Make yourself available to your customers for questions and concerns. Customers often have questions and if there is no way for them to get answers or they can't get the answers in a timely manner, they will often go elsewhere.
Offer a product that is reliable. Selling something and boasting about all of the features is one thing, but delivering a product that is exactly what was promised is another thing. If you sell a low-quality product, it is sure to draw negative reviews and this can lead to a break in trust and a decrease in credibility within the market. Putting a product through rigorous testing is a good way to resolve this and ensure you are delivering a product that is high quality, as you have promised.
Other ways to earn the trust of your customers:
Bring value to your clients
Maintain consistency
Ensure your messaging is in line with your actions
Create consistent imagery across all of your marketing materials
Know your prospects
Deliver the expected brand experience
Earning the trust of your customers should be at the center of every strategic planning session and every action was taken by an organization because, without trust, a business cannot succeed.
We all know that trust is the precursor to any meaningful and long-lasting relationship. Buyers, ultimately, must put their faith in the companies and people they choose to do business with. Trust is a byproduct of commitment. It is the universal factor that will essentially make or break an opportunity. In mapping out a plan for earning the trust of your customers, you should aim to deliver the right results to the right people. In the long-term, they will trust you and your business and invest in your product and service offerings. Once you have carved out your identity within your market, stay on top of communications and back up everything you say with tangible actions. This is the path to business growth and success in any industry.