Due to the developments and wide adoption of cloud computing, it is no surprise that other technologies have enjoyed greater versatility and efficiencies by incorporating the cloud into their functionality. Most notability, this has affected the global telecommunications industry greatly, resulting in the development of "cloud telephony".
In this article, we will take a look at a number of
What is cloud telephony?
What are the benefits of cloud telephony?
Everyday business examples of cloud telephony
What is Cloud Telephony?
To begin, cloud telephony, (which is also known as cloud calling) is a type of telecommunications service that offers voice communication services through a 3rd-party host (Global Call Forwarding). Our solutions are hosted on cloud servers maintained and updated by the provider with service granted on a subscription basis. This replaces the need for conventional enterprise telephone systems and landline communication. Cloud telephony services can be web or applications-based, which enables calls to be made without the use of conventional phone devices.
Now that we have covered the basics of what cloud telephony is and its basic uses, let's cover the many benefits that organizations and individuals can gain by using cloud-based telecommunications.
What are the Benefits of Cloud Telephony?
What is cloud-based telephony used for? Here are a number of benefits that SMBs, startups, large enterprises, and individuals gain when using cloud telephony for their operations:
Flexibility for Your Business
Flexibility is perhaps the key benefit that's offered when one asks "what is cloud telephony and why should I care?" Cloud telephony enables your business to alter how it receives calls and how calls can be made from your organization. With cloud-based features like failover forwarding and simultaneous ringing, you can make use of many available resources to answer customer calls in the shortest amount of time.
Thanks to continuous developments in cloud computing, defining limits on cloud telephony becomes more difficult daily. The reason is that cloud computing offers endless ways for businesses to utilize the latest advancements to augment their business. For instance, cloud storage enables organizations to use "call recording," a popular add-on that records and stores all calls made to/from a virtual phone number. Voicemail to email also furthers this process by digitally storing and transferring voicemails seamlessly – which was once a laborious and time-consuming process.
Cloud telephony also opens up the world to businesses and individuals that had once faced tough logistical and resource-driven decisions for international expansion. Cloud telephone numbers put callers in touch with one another instantly, no matter where in the world either party is located. The gap has closed significantly in creating an international presence. And to further showcase cloud-based telephony's greatest benefit, the cost-effectiveness of subscribing with Global Call Forwarding makes this type of international expansion affordable.
These are, of course, just a few of the many benefits of cloud telephony. Now, let's steer our attention to some real-world usage examples of cloud telephony in action.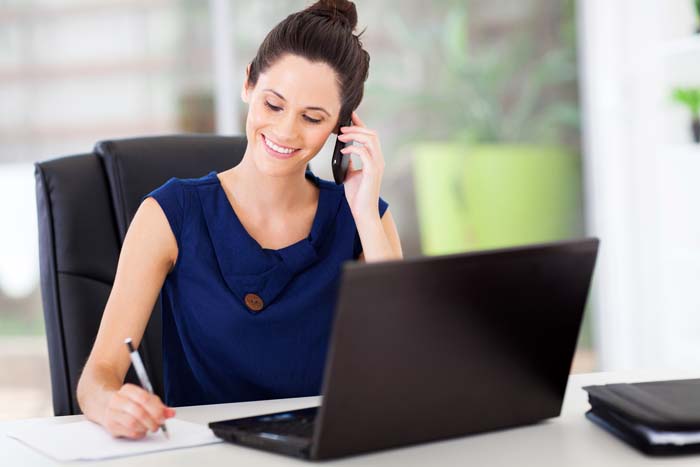 Everyday Business Examples
Suppose you run a business that's located in the United States but is looking to expand your operations to the United Arab Emirates. In the traditional manner of business expansion, you would be forced to set up a branch office in the UAE's many free trade zones, located primarily in Dubai. This process could take weeks of preparation, including filling out paperwork, hiring local agents to handle licensing and legal matters, investing capital in the country, leasing property, hiring staff, and more.
However, your business can subscribe to a virtual phone number based in Dubai, combined with outbound calling to gain a phone number that matches those in Dubai. From there, you can instantly call customers and businesses directly to determining the viability of your brand within the country. This can help your business determine how much traction it can gain in the UAE and assess the ROI of setting up shop within the country's borders. And depending on your business model, this may replace the idea entirely of setting up a branch office. Relying solely on digital means (i.e. online collaboration platforms, eCommerce websites, etc.) to carry out your business activities may prove to be the ideal option.
Using the Power of Add-Ons
As another example, using an add-on like time of day routing can help your business accommodate callers that reach your business outside of normal operating hours. When a call is placed outside of your defined time span, calls will be rerouted to another call processing center or voicemail of your choosing to ensure that your customers have 24/7 access to your company.