DID numbers are paving the way businesses function these days as they make for an excellent marketing tool that is not only cost-effective but also plays a major role in expanding the business of a company or organization.
Inbound toll free Canada DID numbers allow customers in Canada to contact you at no additional cost to them. DID numbers are thus propelling businesses to ditch the business phone system while still having a contact number customers can call.
DID Numbers for Canada
Cloud telephony that efficiently collaborates with conventional VoIP infrastructure plays a major role in allowing you to control and direct calls made to any company's phone numbers in Canada. This is carried out through the effective use of web-based, easy-to-use online tools.
Incoming calls to Canada DID numbers are automatically forwarded to an organization's network. These calls are forwarded using GCF's proprietary network infrastructure. The virtual numbers are directed towards mobile phones and landlines, no matter where in the world you are located. In spite of a difference in the geographical location of the caller and the company base, these calls are charged at very low rates.
The Canada phone numbers make use of an advanced cloud-based phone system that offers features such as IVR, call recording, voicemail, and advanced call forwarding.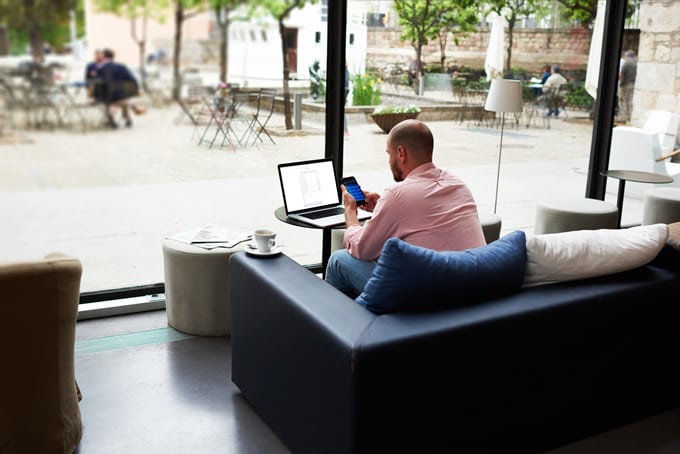 How do DID Numbers Function?
In simple terms, DID numbers, short for Direct Inward Dialing, are nothing but virtual numbers that help you route phone calls to your existing phone line. Certain employees in a company possess direct numbers that do not require multiple physical phone lines.
This is because a single Canada DID number is able to route numerous calls at the same time to the proper extensions. In short, a company requires just one DID number to route calls to any number of extensions. In order to have an active DID, an organization needs to possess a working transfer line so that free incoming calls can be forwarded efficiently and in a smooth and cordial manner.
Virtual phone numbers, thereby allowing remote employees to maintain a business phone line and regardless of their exact location, allow businesses have a local presence anywhere in the world. It, therefore, makes for a judicious way to give businesses an existence in cities and countries other than the place where their company is originally based.
So, a customer that is contacting your Canada DID number, with regards to any question that needs assistance, can end up speaking to someone in a completely different country and they would not be able to tell the difference. Not a bad deal!
Advantages of DID Numbers
Businesses do not have to purchase, install, or maintain costly phone hardware as Canada DID numbers work with an already existing phone.
Employees do not need to be constantly glued to their desk in order to attend a work-related phone call. It is possible to forward toll free calls to another number.
DID numbers help to facilitate a wide range of features that include call forwarding, auto receptionists, voicemail to email, music on hold, and online faxing.
Even though all the employees in a company have the same main number, the extension is determined based on each team member's communication platform.
Calls go through at a much rapid rate and customers get the feeling that they are contacting a person rather than a company.
Companies can cut down on their expenditure as they utilize the DID number while also establish a local presence anywhere they choose.
Canada DID Numbers Help Businesses Maximize Profit
Companies are able to get in touch with all of their employees from various branches around the world at affordable rates.
Organizations can build a local presence by playing an active role in the local business community without setting up a separate branch in that particular location.
Small businesses are able to create a steadfast online presence which can play a major role in helping their brand acquire the recognition it needs.
It is an innovative yet increasingly used method, used by small and big companies alike, for providing awareness about their service or product among the general public.
Due to its massive popularity as a significant marketing instrument, the help of dependable experts is required to administer the DID numbers and which virtual number needs to be assigned to which company. We can help deliver customer calls to your company, no matter where in the world you are based and offer the very best global voice origination capabilities.
We provide a large international coverage of national, local, mobile, and toll-free virtual numbers. All of our Canada DID numbers serve the country and function in a resourceful manner. So get in touch with us and see how the power of DID numbers helps you increase your business revenues in a fast and amazing manner.