Have you been considering expanding your business to one of the most sought-after markets in the world; Dubai? As one of the most business-friendly cities of the United Arab Emirates (UAE), with its numerous Free Trade Zones (FTZ) that welcome foreign businesses and entrepreneurs, Dubai is among the top places to do business in all of the worlds. However, there's an easier method for overseas companies to do business with Emirati citizens and businesses located in the city: Dubai DID numbers.
In this article, we will take a look at what Dubai DID phone numbers are and how they can benefit your business.
What are Dubai DID Numbers?
Before we discuss what DID numbers are and how they can impact your business, you should understand the technology that makes them such a powerful concept. That technology is powered by "virtual phone numbers." Virtual phone numbers allow businesses to gain a worldwide reach no matter where they're located because they operate over the internet.
Virtual phone numbers work as follows:
When a caller dials your virtual phone number, the call is instantly routed to another phone number (known as the "destination phone number"). Because virtual phone numbers use the Internet to send digital packets of audio signals between users, calls can be made seamlessly between callers and recipients anywhere in the world.
Now that you understand what virtual phone numbers are, Dubai numbers are, in the most basic sense, virtual numbers that aid in routing your inbound and outbound calls between your existing telephone lines. Dubai DID numbers multiply the number of lines that callers can reach, even if you only have one phone number to route to. This means that any individual workstation or employee within your company can potentially possess an individual phone number, with the aid of a directory system called a "PBX" (Private Branch Exchange system).
Because of this exponential effect, there are numerous advantages for businesses using Dubai DID numbers.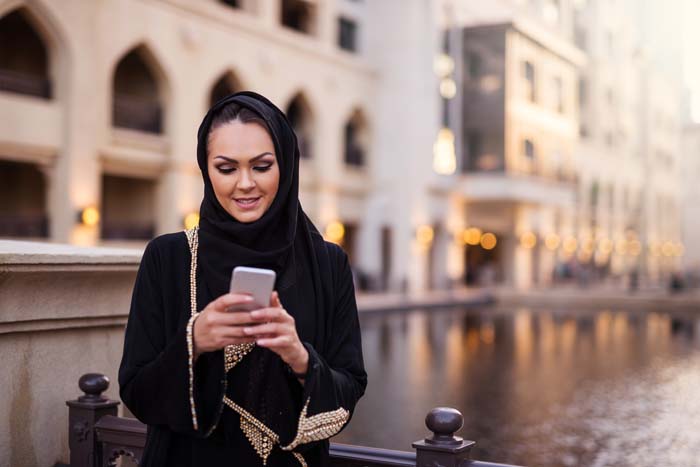 Advantages of DID numbers for Business
Business Presence in Dubai: Perhaps the greatest benefit to businesses using Dubai DID numbers is the fact that they give your company a business presence in Dubai and the surrounding regions without having to establish a physical presence. No matter where your business happens to be physically located, Dubai DID numbers give your business an authentic presence. Being able to field inbound phone calls from Emirati clients, even if you're located in the United States, can be exceptionally useful for a variety of different business purposes. To do so with "normal" landline telephone numbers would be impractical, especially as you'd have to purchase multiple lines for every department, staff member, and so forth. Furthermore, with Dubai DID numbers, you're able to establish a more authentic local presence in Dubai so that customers can contact you. One of the best benefits is that you will only be charged local call rates for these calls. This is a key advantage, as the alternative would require an expensive process of establishing a branch office of your company in Dubai. Instead, your company is able to project a local image that blends in with Dubai businesses easily.
Professional Appearance: In order to be taken seriously in Dubai, your business needs to project a professional appearance. With a directory-like system of Dubai DID numbers, your business becomes more in line with high-volume organizations (i.e. government organizations, legal firms, etc.) Emirati customers, in return, appreciate the time-saving measures to directly contact the correct salesman, department, staff member, and others that they need to do business with, instead of spending time stuck being transferred between departments, being placed on hold, and wasting time. Customers, in turn, view your organization as a top-tier organization that puts the customer's concerns first.
Greater Functionality: As mentioned in the previous section, Dubai DID phone numbers are powered by Internet-based telecom technology. Therefore, there's a host of add-ons and features that can be added to the directory-like functionality of your DID numbers for Dubai, including call recording, time of day routing, simultaneous ringing, and so forth. Additionally, Dubai DID numbers aren't just available as local access numbers; instead, you can set up your Dubai DID numbers as toll free numbers, vanity numbers, virtual SMS numbers, and many other options. In order to take advantage of these features and more, it helps to sign up with a qualified service provider, like United World Telecom, to ensure that your business functions at its most efficient in the global marketplace.