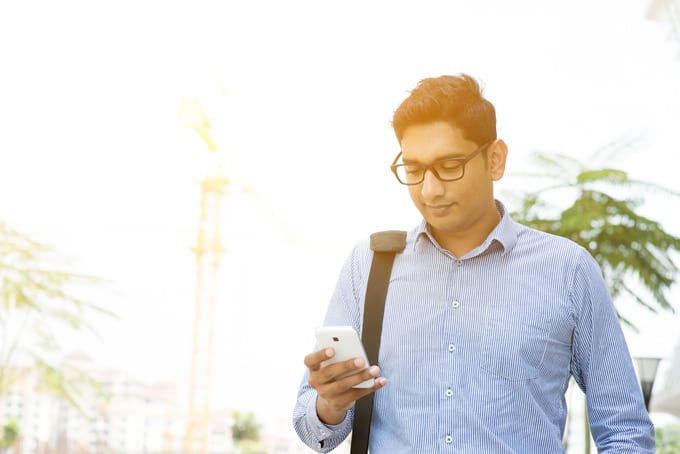 India ITFS numbers are international toll free service numbers that work on a global platform. It is a step ahead in the automated toll free service that has taken the world by storm.
Toll free numbers in India are commonly associated with international companies who want to establish a seamless point of contact with a customer base in India. International toll free numbers allow customers in India to call a foreign business without having to pay for making an international call.
Companies are beginning to recognize the potential of communicating with an overseas audience and creating a virtual presence in a foreign market like India. Getting an India ITFS number will improve the chances of success for your company and it will allow you to earn a better ROI.
Potential of the Indian market
India is a perpetually evolving country bursting with potential that is directed toward a free market economy. The latest trend in India has been its role as an outsourcing destination for international companies. Foreign corporations outsource work to India for its competitive quality of work and modest prices.
This move has opened a multitude of job opportunities in India and polished its business operations by adopting world-class standards. Hence, the world has started taking notice of the untapped potential that India holds. India has many inhabitants, which this means they can offer businesses labor to answer phones and perform IT work for a fraction of the cost. India is loaded with humans and they can offer a business an abundance of human capital that is motivated to work.
India is a very friendly country that is working on improving its infrastructure. India is a democracy. On top of this, the people in India speak English which gives them an edge over other countries like Russia and China.
International companies considering India for their next business outreach plan have a lot to look forward to. The economy of India has constantly improved to reach the number six spot in the world rankings of nominal GDP.
The young Indian population paints a promising picture of the long-term growth potential of India. The future of India's economy is on the right track as India topped the growth outlook list as curated by World Bank with an increment of 7.6% in 2015-16. It is estimated that India will outgrow this number in the following year with an expected growth rate of 8.0% in 2016-17.
With the help of ITFS numbers and call forwarding from India, the process of opening a virtual office in India is no longer a daunting task. India ITFS numbers have simplified communication channels between foreign companies and the Indian customers they wish to target.
What are India ITFS numbers?
India ITFS numbers, in simple terms, help a foreign company to communicate with the Indian customer base by providing an Indian toll free number that can be received at the original company location (outside India) with no charge borne by the Indian callers. The call receiving company bears the call charges as a token of appreciation to customers for their interest in the company.
A company looking to get an India ITFS number can get a subscription from Global Call Forwarding. Upon which, you will receive a toll free number in India that will correspond to your registered number or a host of numbers overseas.
When an Indian customer calls the toll-free number, it will immediately connect it to your location where you can personally receive it in case of start-ups. Or if you run a large corporation, the call can be wired to a call center in your location with IVR facilities.
Impact of India ITFS numbers on the company's revenue
First, Indian customers have become world-savvy and are always eager to invest in foreign brands that have stood the test of time with impeccable reputation. When companies decide to establish their brand in the Indian market, they have several advantages that work in their favor. Some of which are enumerated below:
An India ITFS number provides a personal, verbal connection between the Indian customers and the foreign companies as the caller feels a sense of relatability when they can approach the company for inquiries and get their queries answered.
Toll free numbers, in general, have come to represent a professional image and an India ITFS number enables customers to base their opinion about the foreign brand on the formal display and competitive customer service skills of the company.
India ITFS numbers help customers in building a trust factor with an overseas company as the calls are free of cost to the customers and hence they feel that their time and input are valued by the company.
If you receive a call beyond the working hours of your office due to the differing time zones, an India ITFS number enables you to quickly forward it to an alternate office location maybe a 24 hours operating call center located miles away. Hence, you will never miss a business opportunity or the chance to serve your customers.
Final statements
So, get an India toll free phone number instantly from Global Call Forwarding to jumpstart your company's progress in the thriving Indian economy. Watch as your company achieves milestones and be a trendsetter by adopting the best of digital technology to create a niche for yourself in this highly competitive corporate arena.