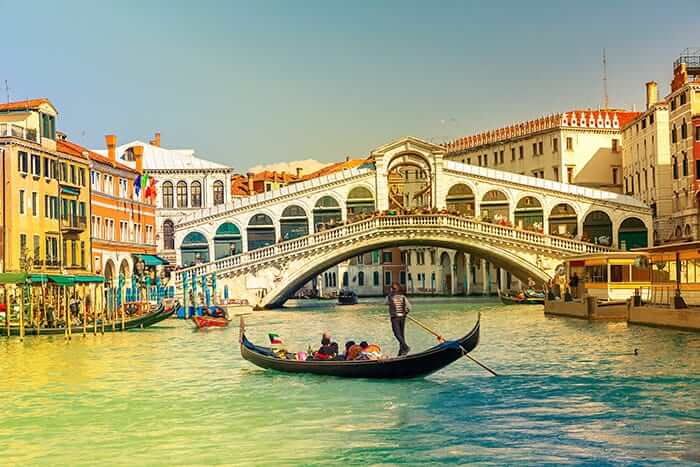 Do you own a business and have plans to expand to Italy? If yes, then you need to have a proper channel of communication for your customers and prospects. That's where Italy ITFS numbers come into play.
Every business thrives on providing efficient customer service. The better a customer is satisfied with the service and the support, the longer they are going to stick with the business. Without a direct channel of communication, it isn't possible for customers to provide feedback complaints or suggestions.
With the rise of electronic communication, emails, and live chat are more commonly used these days but none of them have the directness or the personal nature of a phone call. That is the reason why Italy ITFS numbers are so popular when communicating with customers or prospects in this European nation.
ITFS numbers are basically toll free numbers that are used to forward calls from Italy to almost anywhere in the world. These numbers are free to call and easy to maintain because toll free number systems are charged at a very nominal rate. Businesses all over the world have been using toll free numbers since the 1960s.
Although in the beginning they were only used as a free means of communication between the business and customers, these days, toll free numbers are also used for promotions, marketing, and branding purposes. They are a very important business asset, on a par with websites and business cards.
Why Use ITFS Numbers?
Italy is an important region in Europe and one of the top ten economies of the world. Regardless of where you are physically located, it is possible to sustain a customer base in Italy thanks to the ascendency of digital communication. ITFS numbers can be used for several purposes. Trying to dig roots into Italy for the first time or expanding an already existing customer base are two of the most common reasons why businesses choose to use these numbers to communicate with Italian customers or prospects.
Italy follows an open numbering plan, in which the phone numbers range from six to eleven digits. Italian ITFS numbers are generally nine digits long, beginning with 800 followed by six digits. They are free for people in Italy to call.
Businesses that purchase Italian ITFS numbers use them to attract customers who are based in Italy. It is a popular fact that people prefer to call a local free phone number instead of a cost to call number. If you are a small business, startup, or entrepreneur that needs to sell products or services into Italy with no physical office in the country, Italy ITFS numbers are the perfect solution. These numbers can help businesses of all sizes – not just those with limited resources.
These numbers are virtual, and they forward calls from Italy to any location in the world. Whether you are located in Hong Kong, Japan, Iceland, Georgia, West Virginia, Norway, or Australia, calls from Italy can easily be forwarded to your company phone, landline, or personal mobile number with Italy ITFS numbers.
How to Get Started
Starting out with Italy ITFS numbers is easy. First, you have to select a virtual call forwarding service provider and then choose an Italy ITFS number of your choice. Since Italy numbers work all over the country, you have to choose only one number for the whole nation. Once you have chosen the number, you then have to select the number where you want the calls to be forwarded to. Pick a plan according to your needs and budget, and you will be all set to start using the Italy ITFS number service.
From subscription to installation, the whole process takes place online, so you don't have to make trips to the service provider to get things done. Depending upon the complexity of the installation process, you can either do it yourself or have it done by the provider; it won't take long either way.
The great thing is that Italy ITFS numbers do not require any additional equipment to get started with. And since these are internet-based numbers, there is no maintenance cost either. ITFS numbers for Italy are an affordable way to stay in touch with your Italian customers.
Benefits of Italy ITFS Numbers
First and foremost, ITFS numbers are affordable. Not only are they free to call, but they are also cost-effective for the business. There are no huge phone bills or maintenance costs. In fact, after using Italy ITFS numbers, businesses not only cut down on their phone bills, but many report seeing an increase in the number of callers.
ITFS numbers are great for bulk calls. You get features like an IVR system, call recording, time-of-day forwarding, extensions, voicemail, and real-time call records.
With these numbers, you can also track the number of calls coming in every day, week, or month. This lets you track the performance of the numbers. Using ITFS numbers for Italy is ideal for building a local, professional presence in a different country.
Global Call Forwarding specializes in international virtual numbers. Get in touch with us today to start exploring the world of Italy ITFS numbers.