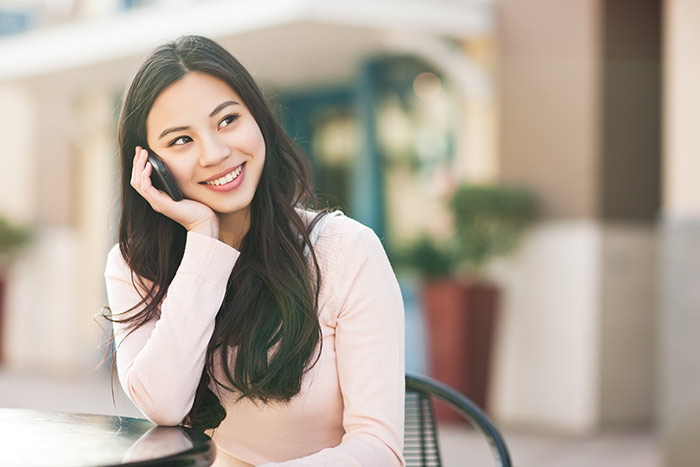 The country code used for your Singapore phone numbers will be +65. Singapore is one of the four "Asian Tiger" economies along with Hong Kong, Taiwan and South Korea, all of which are renowned for their growing and resilient economies, able to withstand financial downtimes thanks to international relations in exporting and tax breaks, among other regional advantages. The demand for residential and commercial properties is a testament to this thriving economy that welcomes worldwide collaboration, and of course, architectural innovation.
Singapore is Ideal for Profitable Business Operations
A cultural haven that appeals to millions of expats and business professionals, Singapore is known as The Lion City, roaring with opportunities for entrepreneurs involved in numerous sectors including travel and lodging, education, technology, e-commerce, telecommunications, and video production. Personalities ranging from the creative entrepreneur to commercial corporations look forward to establishing a presence in Singapore. Using Singapore virtual numbers is an effective method to grow your business in this burgeoning economy where startups, established companies, and customers function in a country on the forefront of technology and investments.
Singapore inspires surrounding and distant countries, setting the standards for effective techniques to conduct business internationally and beyond. With no regards to company size in Singapore, businesses are especially fond of the tax credits offered when running a business in the country. The high level of business transparency in Singapore lends to its reputation as one of the least corrupt countries in the world. Your Singapore phone numbers will show leads and potential partners that you are a readily transparent and reliable entity, with an established physical presence in the country.
Singapore is Home to a Happy Customer Base
Singapore is breaking ground in education and affordable healthcare. As one of the safest countries in the world, some of the most well-paid and forward-thinking individuals now call Singapore home – living in the country while offering knowledge and presenting new business processes to the economy. Four of every ten persons in the country are from abroad as foreign businesses are welcomed by the government, citizens, and fellow businesses.
Likewise, two of every three ex-pats gross more than $100,000 annually. This positive environment concurs with an increase in sales and overall productivity. For example, in July 2017, retail sales were up by 1.8%. Concurrently, in August 2017, the trade sector saw an increase of 15.6% as industrial production went up by 19.1%.
Beyond local life, tourism is consistently on the rise. More than 16 million tourists come to Singapore, many entering the country from the Changi Airport, recognized as one of the top airports in the world. What these tourists and locals have in common is the need for products and services. Your business can be properly aligned to meet those needs regardless of your physical location with your Singapore phone numbers.
Strengthen Communication with your Singapore Phone Numbers
Employment outlook continues to be on the upswing with salaries expected to increase by 5% for high-level positions in the near future. With more open opportunities to employ contract workers, businesses can operate more affordably by teaming up with independent contractors remotely.
You can use your Singapore phone numbers to keep your company connected for the benefit of employee relations and customer outreach and support at any hour. 97% of business owners in Singapore strongly support diversity and inclusion in the workplace, making it easier to incorporate various languages and cultural backgrounds into your business model. Consider using your Singapore phone numbers to allow follow-the-sun support for inbound callers by delegating tasks to remote workers able to provide assistance during reasonable hours based on their time zone.
Customers feel far more comfortable when connecting with a human voice, most likely explaining why phone calls are an excellent source for lead generation to derive new business. Studies have shown that 61% of companies have highlighted the positive impact of sales generated from inbound phone calls. Based on this information, startups are likely to see substantial growth with the use of Singapore phone numbers.
Make Sure your Singapore Phone Numbers are Memorable
Your contact information for your business should stand out. Singapore phone numbers increase the likelihood that 50% of potential customers in the region will reach out to connect with the brand while 47% of possible customers determined that they would not favor a brand without a phone number included. The use of technology is both common and critical in Singaporean society and word travels fast to spread the presence and reputation of a business via the internet and telephone.
Customers often take to social media to express their views. Today, positive experiences with your business are likely to be shared more than ever. Considering the impact that technology has on the public, targeted marketing efforts can undoubtedly enhance any viable business.
Advertisements along with telephone calls go hand-in-hand. 52% of marketing campaigns using a telephone number lead to phone calls from potential customers. Utilize your Singapore phone numbers as part of your marketing strategy to attract customers in this thriving nation and you grow your business further.