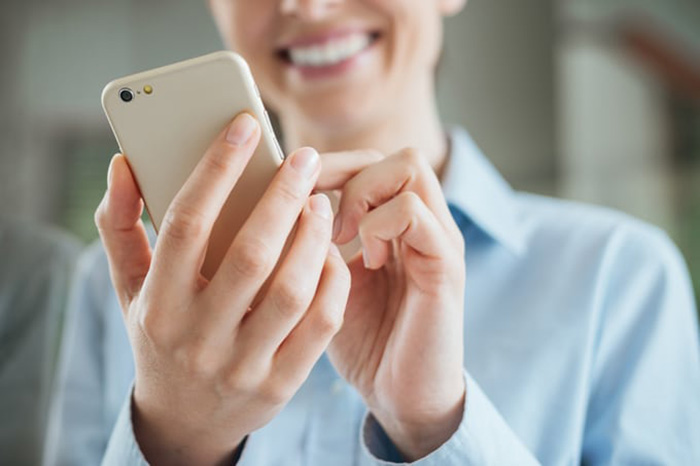 With a population exceeding 66,000,000 and a GDP that hit $2647.90 billion by the year 2016, there are opportunities across the board for foreign entrepreneurs looking to do business in the United Kingdom using UK phone numbers.
Entrepreneurs in the startup phase will find UK phone numbers to be especially valuable because the country focuses on protecting its citizens and building strong relationships in their homeland and internationally, creating a trusting atmosphere between consumers and larger enterprises.
Communication is Key
If you're an entrepreneur from an English-speaking country, you'll avoid most communication barriers presented by language. Still, the UK is diverse, and entrepreneurs must be considerate of multilingual residents and citizens that don't speak English. Though English is the most common language in the UK, other languages are spoken in the nation as well. Polish is the second most common language in United Kingdom, and more than 100,000 residents don't speak English at all.
Regardless of the languages spoken, effective communication is the key to success when using UK phone numbers. As a manager, it's important to remember that you and your team must build relationships with customers and UK businesses to become a trusted foreign enterprise.
If you chose to hire remote workers, consider hiring UK residents to encourage open communication while being mindful of local traditions that exist in the country.
UK Residents Tend to Be Happy and Healthy Consumers
The government of the United Kingdom has various programs in place to contribute to the physical and mental well-being of citizens. One of the most recognized programs in the country is the free healthcare initiative. With free healthcare, residents feel equally valued in society. They are able to gain access to treatment for ongoing issues and enjoy a better quality of life that allows them to focus on their personal goals and families.
The higher standard of health in the UK leads to more socializing and a more outgoing attitude amongst citizens. Because happier consumers are more likely to buy and invest, UK phone numbers should be made available to avoid any inconveniences while driving business further.
Innovative Approaches Are Common in the UK
The major banking institutions in the UK display the country's unified approach to keeping the economy stable. There aren't as many small banks in the UK as there are in other countries, but this is the result of mergers that formed to avoid financial instability.
Manufacturing projects continue to thrive in the country, and renewable energy is a prime example of the UK's innovative approach to the manufacturing industry. Wind farms and solar-powered equipment in the UK are proving that energy can be produced without pollution while working with greater efficiency than coal, more than half of the time.
The United Kingdom's success with clean energy is a paradigm for countries around the world as green technologies continue to be deployed in various industries.
Art in the UK Lends to A Welcoming Consumer Base
UK natives are open-minded, and they view art as a major element of their society. It is through the arts that many residents define their views and build a positive sense of self and culture. People in the United Kingdom place a great emphasis on subjects such as philosophy, scientific theories, and advanced ideas. If your company is involved in any of these fields, it would be very much beneficial to tap into the UK market.
Art enthusiasts are very much welcome in the UK's society and social scenes. Working artists in the United Kingdom live a life of purpose and aren't stressed by monotonous work. Many artists fuel the economy by using their talents to appeal to tourists and locals who fund art productions. During the year, tourists can be found in the UK at music festivals, theatre productions, and local eateries. If your company interacts with the UK art industry, you may find having UK phone numbers to be very useful.
Using UK Phone Numbers for Your Business
With UK virtual numbers, you can establish your company as a local enterprise without being physically present in the country. Use your UK phone numbers to show potential customers they are appreciated and let them know your business exists as a service that is meant to be helpful, instead of focusing on sales and profits.
UK phone numbers offer the flexibility of allowing entrepreneurs to travel or live anywhere in the world while catering to their customer base in the United Kingdom. Because UK residents are creative and outgoing buyers, you can also use a vanity number to advertise your UK phone numbers. Vanity numbers are memorable and they translate well online, helping to spread the news about your business and services through online advertisements and word of mouth.
Using vanity numbers is just one of the many ways UK phone numbers can be customized. Consider adding automated greetings, menu options, and enabling voicemail settings that allow customers to contact you and get a response quickly.