Communication in today's world is not only a matter of great importance, but it is also an indispensable concept. Virtual telephony technology is one of the best services for those who need to be always accessible in spite of location differences and barriers.
This is one of the best features that makes IP telephony an excellent breakthrough in advanced technology. Business simply can't be done without proper communication because a perpetual connection with clients and colleagues is absolutely mandatory to ensure success. If you get New York phone numbers for your business, there is a high likelihood that you will succeed as a result.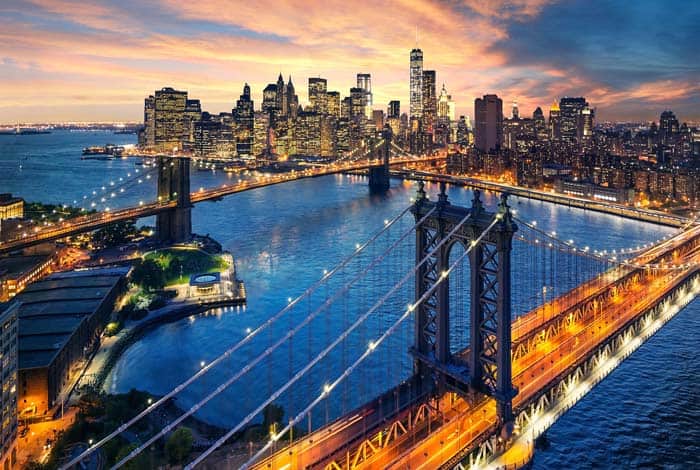 Why get New York Phone Numbers?
If you need a reason to get a phone number in New York, let business be your number one reason. It ranks third after the states of California and Texas in terms of its GSP (Gross State Product) standing at $1.44 trillion in 2015.
The New York Stock Exchange, moreover, is one of the largest and most active in the world and fluctuations in its day-to-day operations have their repercussions the world over. In fact, if New York were a nation on its own, it would be ranked 12th or perhaps 13th among the world's largest economies in terms of global currency fluctuations. The economic power of this single state is massive!
New York has been officially recognized and acknowledged as the US's principal center for finance, banking, and communication. Some of the largest corporate houses in the world are headquartered here in Midtown Manhattan being the world's largest business district. If you get New York Phone numbers, you can instantly start taking advantage of the many opportunities available there.
The city is known for its manufacturing sector, with publishing & printing, garment production, rolling stock for railroads and tech businesses dominating the commercial scenario. Moreover, glass & ceramics, nanotechnology, along with the photographic equipment industries are notable in the city's suburban areas. There are also ample opportunities in the agricultural sector, which is prominent in regards to dairy products, vegetable growing, cattle & livestock, apple farming and nursery stock businesses.
Benefits of Virtual Numbers for Businesses
If you opt to get New York phone numbers, going through a telecom leader like Global Call Forwarding is the ideal way to purchase them. Virtual numbers are highly affordable, and they are an excellent way to advertise your company's New York presence. A New York virtual number eliminates expensive equipment installations, roaming charges, or the need for SIM cards. Virtual telephony accompanied by call forwarding functions allow you to simplify your work to the highest degree, allowing for great mobility and communication without being tied down by landlines. You also have the option of choosing a number from a list of over 120 countries.
Given the robust financial and commercial scenario the state of New York offers, you have ample chances of getting a solid foothold in business there, throughout a vast array of different industries.
How to Get New York Phone Numbers for Your Business
Getting a New York phone number is easy and it takes very little time. All it requires is signing up with a provider's site after carefully selecting the option you want.
As a first time user, use PayPal or a credit card to pay the requisite charges, or as an existing account holder, simply recharge your balance.
Select a particular number and all the phone services you need. Subsequently, align and activate the appropriate features and functions to complete the setup process, and your number will be activated within minutes.
How do New York Phone Numbers Work?
When you buy New York phone numbers, all calls made to them get forwarded anywhere you may be; whether locally or across the globe.
They look just like typical New York numbers, with standard New York area codes, such as 347, 212, 718, and 646, however, because they are digital, they are not powered by telephone wires, allowing for a much greater range of options and versatility.
When you get New York phone numbers, they come with additional free features like voicemail, fax, voice menu, queue, call recording, conference calls, time routing, playback, caller routing, notification, and blacklist. Having New York numbers allows you to establish a presence in New York instantly for your company or product. They are one of the easiest ways to begin marketing within a certain location, and they help make your services available to your clientele.
Keeping Things Simple with New York Numbers
Your customers will call your number without actually having any knowledge of your location, and they will pay only local fees because your number will be a "local" one. You can be situated anywhere in the world, whether permanently or traveling, and your calls will be forwarded instantly to the number most convenient for you. You can tend to the needs of your New York clients using your New York phone numbers no matter where you are.
If you are aiming to expand your business into the highly prosperous market of New York, you should definitely get a New York phone number. Contact Global Call Forwarding today for everything you need to get started.