2017 is right around the corner, and for an entrepreneur, the start of a new year can be a great time to take a step back and evaluate your business. Not only do we encourage business owners to review their financials, they should determine what their necessary business expenses are.
Each business has different expenses that are vital to their operations. For example, most firms need to rent an office, pay their employees, and pay for the products and services they sell. Technological advances have also changed the way many organizations operate, making services like internet and phone a requirement.
Virtual Phone Numbers Can Help Your Business Succeed
Virtual phone numbers are practically required for most small, medium and large enterprises to succeed. A virtual phone number is a local or toll free number that is not directly associated with a telephone line. Local and toll free numbers make a business more accessible to call, which will translate to more inbound sales calls and greater customer satisfaction. It is a worthy, almost necessary expense, in today's business environment.
Although setting up a call forwarding service might be a requirement, businesses have a lot of options when it comes to choosing the best international call forwarding service provider.  Many providers offer new users a free trial of their call forwarding service. However, you might already have a virtual number provider.
For those with an existing service provider, we created a list of 5 reasons you might want to change your virtual number provider:
1. Poor call quality
There is no excuse for poor call quality today. When virtual phone numbers were first created, call quality was inconsistent in certain regions. However, technological innovations have enabled providers to offer crystal clear phone calls in any part of the world. The best call forwarding service providers will use Tier1 networks to deliver excellent call quality. We recommend changing providers if you have trouble hearing what callers are saying.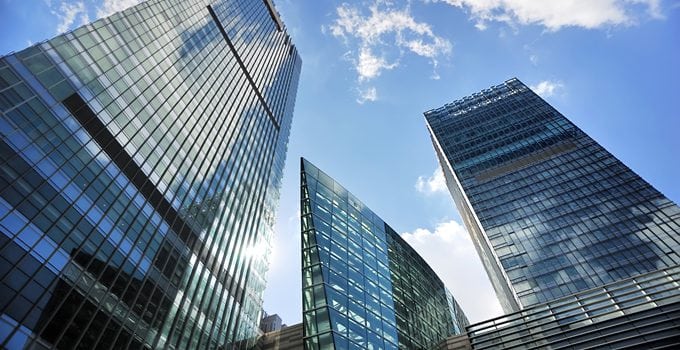 2.  Not enough features
A call forwarding service without features is like computer without software. Depending on the needs of your business, a good call forwarding service provider will have useful features. For example, a virtual number for the purpose of a call center phone system will benefit from features like simultaneous ring and call recording. On the other hand, solo entrepreneurs or small business owners can benefit from Integrated Voice Response, voicemail, time-of-day routing, etc.
3. Exorbitant rates
Advances in technology have reduced international calling rates a great deal over the past 2 decades. Has your service provider passed these savings along to you? Or does paying your monthly bill cause you a lot of financial stress? Virtual phone numbers are relatively inexpensive and they typically offer a pretty good return on investment, but you need to be forwarding phone calls with the right service provider.
4. Unfair contracts
A good call forwarding service provider will not require you to sign any contracts. As a business owner, you should be able to add or remove virtual numbers as you please. Some providers force users to sign long term contracts that will lock the user into a rate or require termination fees. Look for a provider that doesn't charge setup fees, nor require you to sign a contract.
5. Too much required equipment
Virtual phone numbers are just that – virtual; the call forwarding service, along with the advanced features, can be configured and customized from the cloud. The only thing you should need is an internet connection and phone service.
Virtual Numbers – Is it Time to Switch Providers?
Are you satisfied with your call forwarding service? If not, now could be an opportune time to switch your virtual number provider. The beginning of a New Year is a great time to make a change to ensure that your business will hit the ground running in 2017.
Do you use virtual phone numbers for your business? What qualities do you look for in a call forwarding service provider? We'd love to hear your thoughts!