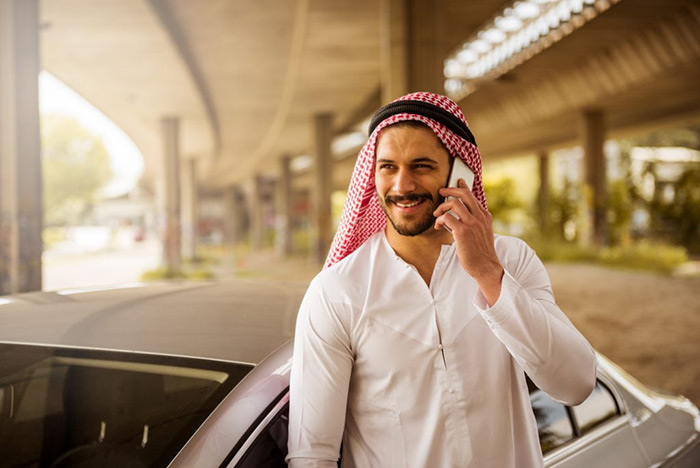 If your business is looking for a way to gain access to the lucrative markets of the Middle East, then having a reliable method of communicating with them can be had with UAE phone numbers. Rated as one of the most stable countries in the Middle East, the United Arab Emirates serves as an economic hub for its surrounding countries and multinational companies that want to do business with the rest of the world. Therefore, in order to expand to the United Arab Emirates and beyond, having UAE phone numbers is your fast ticket to success.
Thanks to service providers like Global Call Forwarding, businesses and individuals can purchase phone numbers in the United Arab Emirates that are based in the country, including UAE's main centers of commerce, Dubai and Abu Dhabi. This is possible by recent advances in cloud computing, leading to the development of virtual phone numbers.
Virtual phone numbers are phone numbers that route calls to and from a destination phone number. In layman's terms, UAE phone numbers work much like "normal" phone numbers to those calling the numbers or receiving a call from them. The only difference is that the destination number is forwarded through the cloud instantaneously. For example, if an Emirati called your virtual phone number, their call can be forwarded to your call center in the United States. Likewise, if a caller receives a call from your virtual phone number, the number will appear no different from any other Dubai-based number with a country code of +971.
Benefits of UAE Phone Numbers from Global Call Forwarding
As you may imagine, the potential for doing business with UAE phone numbers is huge for several reasons. The first is that your organization doesn't have to set up a physical location in the UAE. Instead, you can "build" a virtual office that can handle your customers. This circumvents the traditional costs of doing business, like leasing properties, hiring staff, following the country guidelines of the UAE, and so forth.
The second benefit of using UAE phone numbers from Global Call Forwarding is that they are easily adapted to your current business model. In fact, retrofitting your business to use virtual phone numbers only requires a compatible device that accepts calls, such as a smartphone, tablet, desktop, or laptop. Chances are that your business already uses these, so you don't have to invest in needless hardware. Similarly, GCF's intuitive dashboard is easy to use and takes only a few minutes to install. This saves on training expenses and company downtime.
Third, as mentioned in the introduction, virtual phone numbers are identical to UAE phone numbers. This builds authenticity and trust with UAE markets, which may not want to do business with foreign entities or businesses that they feel aren't fully "invested" in the region.
Why Choose the United Arab Emirates?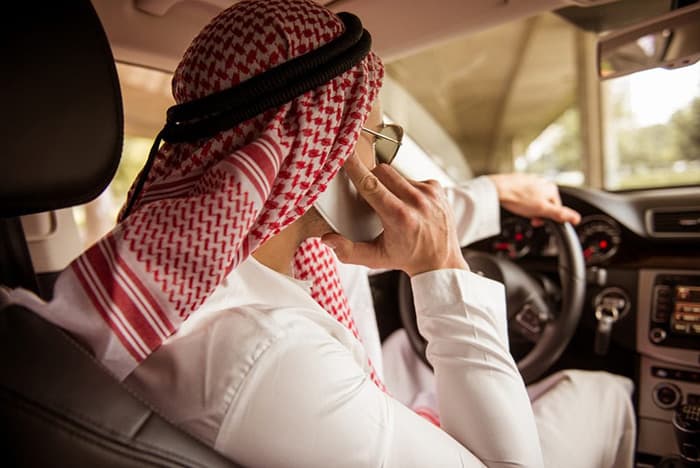 Despite its size, the UAE is one of the richest countries in the world, thanks to its bustling oil trade and recently diversified economy. Trade is a driving force of the economy and can be witnessed with how busy the country's ports are at Port Rashid and Port Jebel Ali, with more than 35 berths to accommodate the incoming and outgoing trading relationships. It can also be seen by the incredibly diverse workforce of the UAE. For instance, over 1 million employees are based in Dubai, despite only 53,000 being native to the city. This means that getting UAE phone numbers puts you in contact with not just Emiratis, but also those on business.
Tourism is another big attraction for the United Arab Emirates, especially in regards to Dubai's luxurious culture and stunning architecture. Standing at 2,723 feet high, the Burj Khalifa tower is one such iconic structure. With the country's weather being pleasant year-round, tourists are drawn to the multicultural nexus that the UAE offers, including sophisticated shopping opportunities and the embracing of modern technology that enables the country to flourish.
Lastly, the UAE is comprised of free trade zones that facilitate easy trade for foreign organizations. This allows both smaller companies, startups, and large corporations the ability to work while retaining complete ownership of their business without being subject to tax payments.
If you want to take your business into the bustling United Arab Emirates market, then start using UAE phone numbers today. The best way to do so is by using a qualified service provider like Global Call Forwarding, where your business can choose from a variety of UAE phone numbers with crucial add-on features like "call forwarding," "call recording," and more. Best of all, Global Call Forwarding offers a free trial, where businesses can experience the benefits of using UAE phone numbers. Contact Global Call Forwarding today!