If you are crafting a new marketing campaign, you may be trying to come up with new ways to affordably boost the success of your campaign and also involve social media tools. If this is indeed the case, you should consider using toll free numbers for social media marketing as a key tool in boosting the success of your campaign.
A customized toll free number fits well into a marketing campaign because it enables you to use the phone number of the company to define the brand. When you think of a vanity toll free number, such as 1-800-FLOWERS, you know specifically what the company offers when that number is dialed. If you dial 1-800-FLOWERS you are able to order flowers for any number of occasions.
Generally speaking, you can use a custom toll free number to do a number of things, including sharing the name of the business, communicating a benefit the business provides, and tracking marketing efforts for a specific campaign. Either way, whether you use toll free numbers for social media marketing or toll free numbers to advance your business in any other way, the toll free number should reinforce the brand's image and clearly indicate how the company differs from its competitors.
Research has repeatedly pointed to the benefits of incorporating toll free numbers for social media marketing or any kind of marketing into a company's marketing campaign plan. In addition to offering a way for the company to communicate something specific, incorporating toll free vanity numbers in a marketing campaign can provide additional meaningful benefits, including:
Increased Interest and Calls
A greater number of inbound calls and referrals. Because toll free vanity numbers are expressed with a word or words instead of a string of random numbers, vanity numbers are much easier to remember than a number that is composed of digits exclusively. This means that it is more likely that customers and potential customers will use these types of toll free numbers and also share them with their friends and family. In fact, research indicates that vanity toll free numbers have a rate of recall that is approximately 75 percent higher than the rate of recall for phone numbers that are exclusively numeric. Custom toll free numbers also generate a much higher response rate than regular phone numbers.
A Social Media Credibility Boost
Having toll free numbers for social media marketing or for all of the company's marketing can improve a business' credibility and enhance sales efforts. A toll free number shows customers that the business owner and marketing team have taken steps for them to contact the business with more ease and without having to incur any long distance charges for calls. Vanity toll free numbers and regular toll free numbers also make a business seem more established and larger than it actually is, which will help people to have more confidence in the company's offering of goods and/or services.
Tracking Capabilities
When a company uses toll free numbers for social media marketing or any other marketing efforts, there is ease in tracking key performance indicators. These key performance indicators can help in analyzing the success of an ad campaign overall and allow for a company to adjust their message on an as-needed basis. Having the ability to do this is critical in aiming to generate the best results for a business. Tracking calls linked to a campaign is an affordable and effective way to identify what is working and what is not. The information that is gathered through the tracking of campaign efforts can help a business to improve in every way, whether it is social media marketing, sales campaigns, print ads, or other forms of marketing efforts.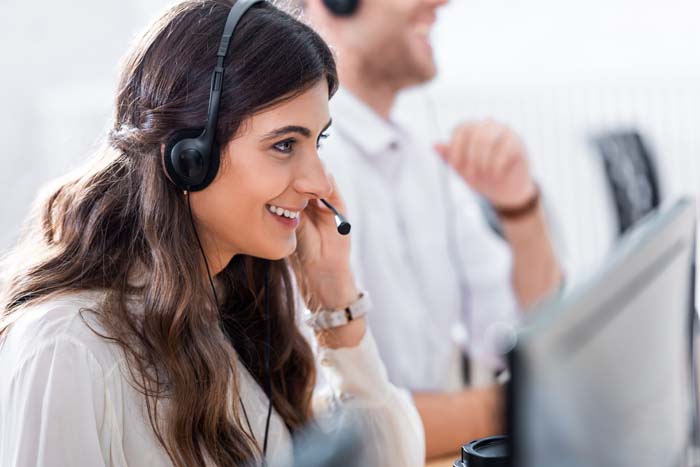 Superior Customer Service
Depending on whether you use toll free numbers for social media marketing or for other types of advertising, toll free numbers can help a company to offer better customer service by helping the business owner determine why a customer or potential customer is reaching out to the business before anyone even answers the phone. When a company has an idea of why a person is calling, it allows customer service representatives to be better prepared to offer superior customer service.
Global Call Forwarding offers toll free numbers for social media marketing or any other type of marketing that a business would like to include in their marketing efforts. Global Call Forwarding has been offering quality products and superior customer service to each and every client worldwide for over two decades. With a knowledgeable and professional staff, GCF customer service representatives are able to best serve each client to ensure each and every business takes advantage of the most advanced services and features available to support business success.