KaiOS is an emerging phone software system. It allows people to use smartphone applications in locations where they would otherwise not be able to. With this emerging software comes the need for various calling features that toll free numbers provide. So, how do people with these types of phone systems get a toll free number for KaiOS? In this article, we determine what KaiOS is and its benefits across the world. We will also cover how people with this phone software can benefit from and use toll free numbers for KaiOS.
What is KaiOS?
KaiOS is a phone software system that is intended to help people across the world get the most from their cellular devices. In many countries, smartphones are still not accessible to every person. For example, in India, most people have cell phones that aren't touch screen and use a standard keypad. Seeing that these individuals don't have access to internet applications and search accessibility, Google wanted to provide a new software system with the option of uploading onto these phones. So, with a fund of $22 million, the KaiOS software was developed. Since its beginning, the software system has brought more applications to people who would otherwise not be able to access these types of platforms. And, it continues to grow as a leading software system in India and other countries. In these countries, it has even surpassed Apple IOS systems.
The Benefits of a Toll Free Number for KaiOS
This software can be uploaded to outdated and non-smartphones because it doesn't take nearly as much memory as other software; only 256MB. This means almost anyone who has a phone can download the software to begin using web-focused applications like WhatsApp, even though they don't own a smartphone device. Plus, it can connect through various connection options like 4G, LTE, and can even process payments using NFC. Additionally, it can pair devices so they may utilize WIFI. It even has the option of being SIM card compatible. Finally, phones downloaded with the KaiOS system are relatively affordable. So, almost anyone can benefit from using the internet on their phones without having to fork over high monthly fees. For example, one KaiOS option in India called the Reliance's JioPhone costs only around $20.
The Growth of the KaiOS System
Just like other software systems, KaiOS has an application play store that's built by HTML5. This allows for the building of various applications that can be utilized on this software system. This allows applications to be created and utilized without a high demand for additional resources. Plus, since KoiOS can work across a number of phones like Nokia, Alcatel, and Reliance, their applications can be universally downloaded. So, app builders only have to make one type of application for it to work on any of the types of phones that KaiOS supports.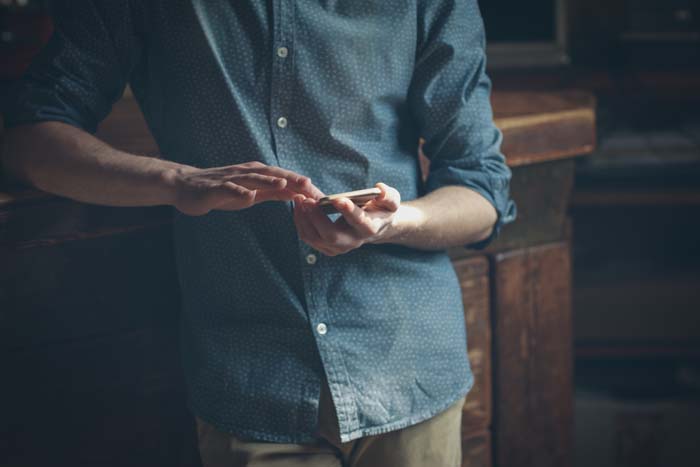 The Applications Used on KaiOS Systems
(PSo, what types of applications can the KaiOS system support? While the same applications we use on our smartphones may not look or act like the same on KaiOS, the basics of these applications are still there. Some examples of applications you'd recognize on both smartphones and phones with KaiOS software may include:
Youtube
Facebook
Twitter
Google Maps
Google Assistant
WhatsApp
And even some games like Danger Dash
In addition to these applications that you'd recognize, there are some applications built specifically for the KaiOS system. Some of these include weather checking applications and even a QR scanner for help with barcode scanning.
Who Does KaiOS Benefit?
Essentially, this phone software system was developed to get people web-based applications in countries where smartphones still aren't the norm. But, it can also work well for those who don't like the functionality of a touch screen. Or, those who simply don't want to hop on the mainstream smartphone wave. With a toll free number for KaiOS, you get all the regular applications you would use on a smartphone. An additional benefit is a functional device that still offers many conveniences.
Additionally, many people like this type of software for their grandparents or kids. This is because it's easy to use and regulate for older and younger generations. If you're worried that your children may spend too much time on their smartphone or that your parent/grandparent may be confused by all the options on a smartphone, a KaiOS phone may be your easiest and most effective solution.
Getting a Toll Free Number for KaiOS Phones
If you do business from a phone that runs off of KaiOS, you may want to take advantage of the features of a toll free number. Virtual phone numbers allow you to make calls from an 800 number. They also ensure that the people you call don't have to pay a thing. Plus, these numbers are customizable, so you can choose one that is easy to remember and that helps to brand your company.
Choosing Global Call Forwarding for Your Toll Free Numbers
Getting a toll free number on your cellular phone with KaiOS is as easy as giving us a call and getting started today! Choose your telephone number and we'll route it to your cell phone in minutes! Contact us today if you have additional questions about our toll free numbers for KaiOS phones!