Toll free numbers are alive, well, and remain in high demand despite all forms of new technology introduced in the last decade. Businesses continue to take advantage of how toll free numbers can help their businesses enhance their use of marketing analytics and call center intelligence, as well as other innovative forms of customer engagement. If you own a business and a toll free number, your toll free number could be trending and you should be taking advantage of this to boost visibility and your bottom line.
About Toll Free Numbers
A toll free number is a phone number that starts with a toll free area code such as 800, 888, 877, 866, 855, 844, or 833. When a person dials a number that starts with one of these prefixes, they are not charged for the call. The business or person that owns the toll free phone number instead pays for the calls made to the number. Toll free phone numbers can be random digits or they can be words. When they are words, they are called vanity numbers. The most widely known example of a vanity phone number is 1-800-FLOWERS. Toll free numbers with the 800 prefix are considered premium toll free numbers and are typically a little more difficult to obtain than toll free numbers with other prefixes.
Benefits of toll free phone numbers for business use include:
Being available to customers and clients everywhere with an established national presence
Add the company name to the business phone number through use of a vanity toll free phone number
The ability to forward phone calls made to the toll free phone number to a landline or mobile number of the business owner's choice
Global Call Forwarding offers toll free phone numbers with access to many great features. Some of the features include a full virtual phone system with call forwarding, VoIP, voicemail, SMS texts, and much more.
A toll free number helps a business to establish its reputation. It projects the image of a larger business with offices across the nation, even if the business owner is, in fact, working from a home office. In essence, a toll free number creates the kind of national presence that can indeed level the playing field when it comes to smaller companies competing with much larger companies.
Customers are also more likely to call a toll free phone number than any local area code phone number that they do not recognize. When customers call a toll free number they assume the company is established and trustworthy. Studies show that a customer feels better about buying from a company that has a toll free number on its website, business cards, and other forms of advertising. And, who knows, your toll free number could be trending in no time, further increasing the amount of traffic to your website and the profits to your business.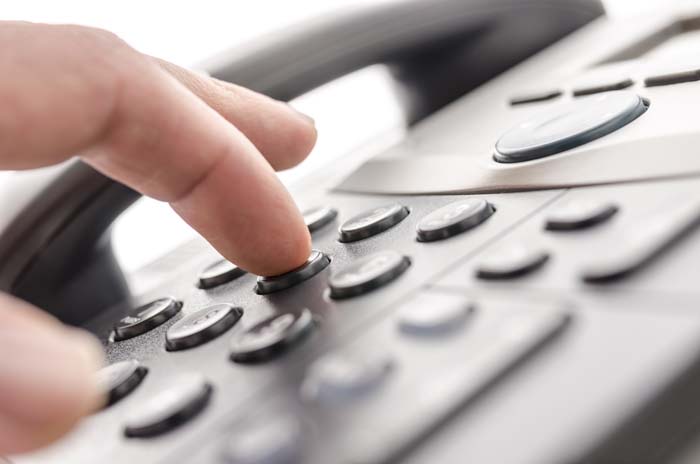 Toll Free Vanity Numbers
Toll free numbers with easy to remember digits or toll free numbers that spell out the company name or the name of a company's main product can increase the number of phone calls to the business. In the same way that an easy-to-remember website address can help to drive an increase in traffic, a vanity toll free phone number can help a business to be the first choice in a customer's mind for a particular product or service. With a vanity toll free phone number like 1-800-FLOWERS, your toll free number could be trending in no time and the value of this is limitless.
Uses in Marketing
Vanity toll free phone numbers have proven to be a timeless marketing tool, which helps to increase brand recognition and awareness through the use of mnemonics. A great toll free phone number can help to strengthen a business' brand and it makes the company's marketing efforts much more memorable. Most importantly, vanity toll free phone numbers have been proven to drive an increased number of phone calls to the companies who use them in an efficient manner.
Vanity phone numbers are easily recalled in any situation. Whether someone is driving while listening to radio ads, walking rapidly by a poster or a billboard sign, or scrolling past a banner ad on a mobile device, the best vanity phone numbers help consumers to recognize a business' brand. And, if you choose a vanity toll free number and market it well, in no time your toll free number could be trending and that translates into more profit for the company.
Empowering Your Business
Global Call Forwarding has been dedicated to empowering businesses of all sizes by giving them access to the best phone numbers available, and at a competitive price matched with an extended array of features to best compliment the business' offerings. For answers to questions related to how vanity toll free phone numbers work, or to purchase them for your company, contact Global Call Forwarding today.