Your Guide to Outbound Calling Software
What is outbound calling software and how can businesses like yours benefit from it? Here we highlight resources and articles that explain how outbound calling works and how you can use this cloud communication feature to improve your sales and outbound calling strategy.
How to Use Outbound Calling
Understand which outbound calling strategies can help improve conversion rates and responsiveness.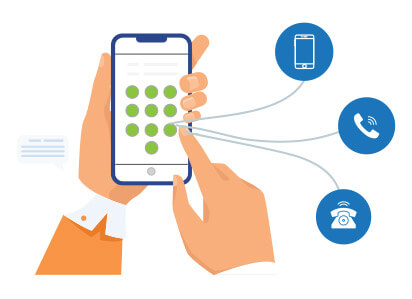 Outbound Calling for Call Centers
Learn how to use the outbound calling feature within your call center and its benefits.

Understanding Types of Outbound Calling
Look at the different types of outbound calls and how you can use outbound calling software to your advantage.