Toll free phone numbers are a simple tool that can improve the way businesses communicate with customers. While established companies can benefit from using this service without having to completely uproot their business model, new businesses can enjoy fast and simple international and local communication.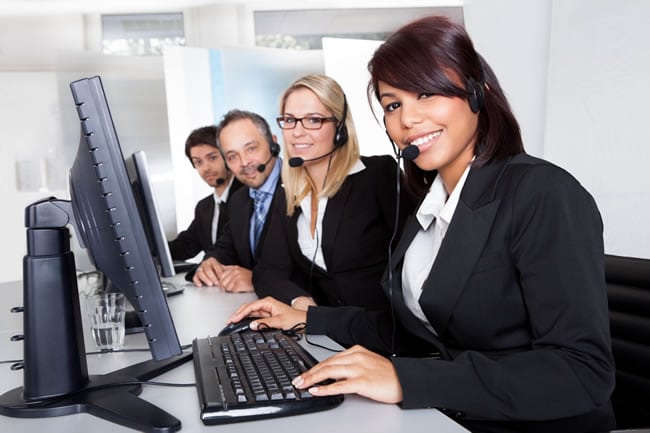 Businesses on a mission to improve their accessibility and guarantee the health of their companies do well to investigate the benefits of using toll free phone numbers. The world's leading businesses, regardless of industry, utilize this service not only because they require it but also because it makes good business sense.
Global Call Forwarding provides toll free numbers around the world for international call forwarding. This service isn't exclusive to international businesses, however, but they benefit greatly when they use it. Let's briefly examine how toll free numbers work, how individuals and businesses owners can acquire one, why businesses use them, and what customers can expect when they use Global Call Forwarding.
What is a Toll Free Phone Number?
A toll free phone number is a telephone number that is billed for all arriving calls instead of building fees for the originating telephone subscriber. The calling party can contact the toll free number free of charge. This process enables both callers and phone number owners to benefit from this service.
On a more simplistic level, toll free numbers are any number that begins with a three-digit code such as, 800, 877, 888, 855,844, or 866. It's important to recognize that these numbers are not interchangeable. For example, if the number were 1-800-456-7890 one couldn't replace 888 for 800. The number is exact.
Whenever a business offers a free phone number with one of these three digit codes up front, they are providing their customers with a toll free number, and a free way to call the business. From there, calls to the toll free number are forwarded to any destination.
Toll free forwarding numbers may be dialed directly to a business or to a personal landline phone. In most instances, they are used strictly for businesses, however some individuals utilize them when traveling in different countries for extended periods of time. This allows the individual to keep their calling costs affordable and ensure friends and family may continue to reach them.
How Can I Get a Toll Free Phone Number?
Toll free numbers are issued on a first-come, first-served basis, but are accessible through Telecommunications companies like Global Call Forwarding. Businesses can also tailor their phone number for marketing purposes with the help of vanity numbers. For example, some of the top vanity numbers include 1-800-FLOWERS, 1-800-HURT-NOW, and 1-800-BEACHES. Each is used to clearly market the business they represent.
Toll free numbers are also only assigned by entities called "Responsible Organizations." These companies have direct access to the entire phone number database.
Why Do Businesses Use Toll Free Numbers?
Businesses use toll free numbers for one reason: to market their business. If customers cannot get ahold of a respective business, chances are they will go elsewhere for the service or product they need. Businesses know this, and understand that having an '800' number can serve as a great advantage over their competition.
Moreover, customer service and telemarketing nearly require business owners to utilize a toll free number. Customers require a free and easy way to contact businesses, and 1-800 numbers, or any variation thereof, provide a pathway for direct communication. In many cases, customers may even send text messages to toll free numbers, if they are "text enabled," creating an even faster way to communicate.
Another way business benefits is through the image it creates. Professional companies always have professional branding. Even the smallest company can benefit from toll free phone numbers. For example, a customer who run into a local phone number, complete with a local area code, may not be as motivated to contact the business as they would be if the business had a professional toll free number. Toll free numbers strengthen the presence of small business owners no matter what service or product they provide.
Mobility is another way companies can benefit from toll free phone numbers. Companies that are constantly on-the-go require a communication tool that goes with them wherever they travel. Instead of updating marketing materials with various phone numbers, businesses can simply use one toll-free number and have calls forwarded to the device of their choice. Global Call Forwarding excels in helping businesses do precisely this.
Additionally, numbers that are toll free also improve accessibility to customers. Customers can easily dial a 1-800 number no matter where they reside, thereby improving communication between the business and individual.  Increasing marketability, improving accessibility, and making mobility much easier is simplified with toll free phone numbers. Businesses small and large can utilize this simple tool in combination with call forwarding to present themselves professionally, regardless of the market.