In order to enter the market as a new business owner and make the desired impression or expand your already existing business, there are many decisions to make and options to weigh. In today's global market, in particular, competition can be fierce in virtually every industry, so "winging it" with regard to any decision is not wise. One of the most important sets of decisions a company will make is with regard to branding. Hand-in-hand with branding is communication – meaning website, email addresses, and phone numbers to open the paths of communication from the world to your business.
Some of the decisions that involve branding and communication will involve:
Company name: this is how the world will know you. You will be asked why you chose the name. Try to pick something that is easy to remember, directly relates to the products and services you offer, and is unique.
Website address: selecting domain names can be challenging. You could spend hours searching through domain names and find that a domain name with your business name has already been purchased. If it has been purchased, there is a chance that it is not in use and you may be able to buy it. For this reason, it may be wise to search available domain names at the same time that you are considering names for your company. Again, try to pick something that is easy to remember, directly relates to the products and services you offer, and is unique.
Another decision that involves branding and communication is a company phone number or set of phone numbers. Toll free numbers, specifically, can help with branding if you select a vanity number that has the company name tied into it or the name of a product the company offers tied into it. Regardless of whether it is a vanity number or not, however, offering a toll free number for anyone to reach your company is a bonus feature that offers those calling a way to avoid any long-distance calling fees and also instantly puts your company in a professional and well-established light.
How to Buy a Toll Free Number From Global Call Forwarding
As a business owner, you may decide that a toll free number sounds like the right option for your organization, but you may not know how to buy a toll free number. This is where Global Call Forwarding enters the picture with many years of experience in providing global communications solutions for both business and personal use. Here are easy to follow steps for those wondering how to buy a toll free number. Global Call Forwarding is a virtual number provider offering not only the sale of toll free numbers, but also a wide variety of features to accompany your toll free number service and accommodate every business telephone number need your organization has.
Global Call Forwarding makes the process of buying a toll free number as streamlined and simple as possible so that business owners can focus on other operational matters. Here are the steps for how to buy a toll free number through Global Call Forwarding:
How To Buy A Toll Free Number
Time:
Takes About
1 minute
Description:
Buying a toll free phone number
Necessary Items:
Telephone
or Computer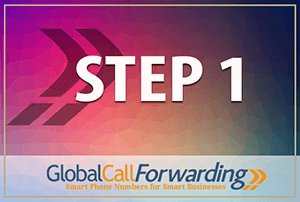 Contact Global Call Forwarding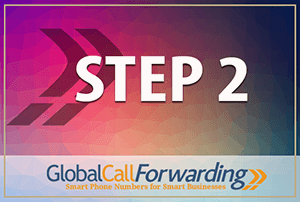 Select the country for your new number
Decide in which country or countries you wish to have the toll free numbers.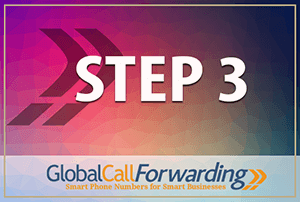 Select Toll Free
Select "Toll Free" in the box that says "Please select a number type"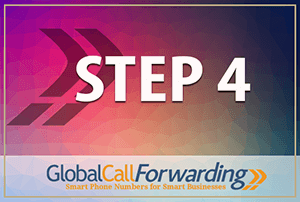 Select a prefix
Select a prefix for your toll free number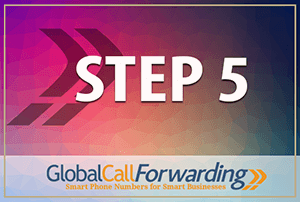 Select your number
Select "Depending on which prefix you select, different number options will appear in the box below"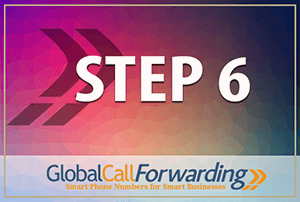 Continue to check out
Continue the check out process to purchase your toll free number.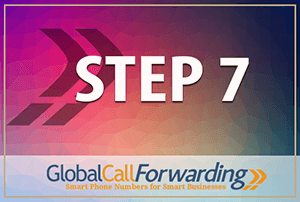 Start using you number
You are then ready to start using your virtual phone numbers
Global Call Forwarding allows for a user to purchase a phone number and then have calls that are made to that purchased phone number forwarded to another phone number of their choice. For example, calls made to a toll free number that is purchased by a business may be forwarded directly to the mobile phone number of the company owner. So, part of the steps involved in how to buy a toll free number includes entering the destination number to which the calls will be forwarded. After you have entered the above information, you must go ahead and enter the country to which the destination phone number corresponds and the phone number to which you want the calls forwarded. After entering all of this information, you can click to view rates and initiate a free trial of the service or you may click to skip the free trial and view the rates.
After reviewing your rates during the process of how to buy a toll free number, you can select from various features, such as adding rollover, adding call recording, and adding the outbound calling option to your order. Below that, you enter your contact information, select account type (business or personal), review and agree to terms and services, and then add your order to the shopping cart. That is just how quick and simple the steps involved in how to buy a toll free number through Global Call Forwarding really are!
Purchasing Toll Free Numbers Made Easy
During this process of how to buy a toll free number, after adding one number to the shopping cart, Global Call Forwarding allows you to continue shopping and add several numbers to your shopping cart prior to checking out. This is a really useful, unique feature that most telecom companies do not offer.
Global Call Forwarding offers virtual numbers and international call forwarding solutions for many countries across the globe, giving both businesses and personal clients an ease in communicating across borders that is unsurpassed.