Offering a toll free number for your business is an easy way to give the company's overall image a significant lift. Toll free vanity numbers give an even greater boost because they are typically extremely easy to remember and they also instantly tell whoever sees it, what the company offers. Some of the benefits of using toll free numbers for business include helping a brand to instantly appear more established, making it easier for a company to offer superior customer service, helping customers to more easily remember the company number if a vanity number is selected, and the ability to use the same number for both voice and fax communications. The advantages of using a toll free number are numerous and impactful, as is the process of selecting a toll free number provider.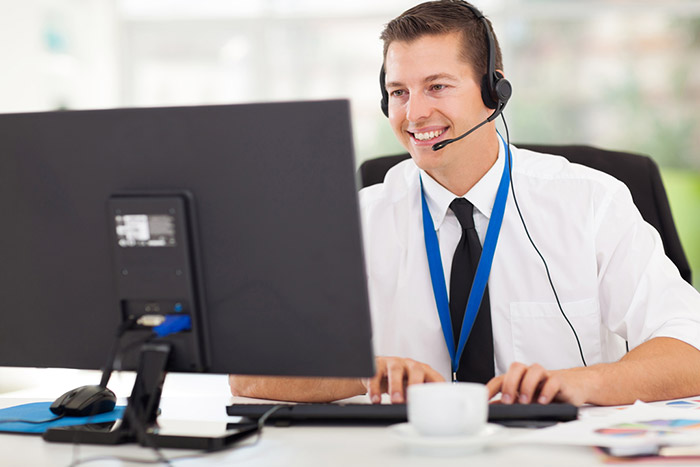 Building Brand Trust and Loyalty
When a customer sees that a company offers a toll free number, research indicates that this instantly gives the impression that this is a well-established company that can be trusted. That alone is significant. Trust helps to build brand loyalty. In addition, when a company makes it easier for a customer or prospective customer to contact the company without having to incur any fees for the call they wish to make, this tells the customer that their call is so important to the company that they are willing to pay for the call. This scores big points with customers.
Companies can also add individual toll free numbers for different departments within the company, which may be located in various geographic locations. This may make day-to-day operations easier and smoother, helping calls to get to where they are meant to go at a more rapid pace. When customers call a company and get to the person they wish to speak with in a prompt manner, this makes them happy and it helps the company in building trust and loyalty with their customer base.
Exceptional Customer Service
Offering exceptional customer service requires planning and a great deal of effort. It is also one of those most rewarding efforts, if executed properly. Being available to customers is extremely important. For all business owners and executives, particularly smaller businesses operating with a smaller staff, it may be difficult to be in one place and available to take calls at all times. For this reason, a call forwarding feature is ideal. With a toll free number, those who are operating a business can simply set their calls up to forward to any landline or mobile phone line of their choosing and have the ability to answer important calls from virtually anywhere. With a call forwarding feature in place, calls made to a business' toll free number will instantaneously be forwarded to the business owner's mobile phone when they are traveling, out of the office for any other reason, or if they simply want to have calls forwarded to a different department or location for a period of time.
When determining how to choose a toll free number provider, the call forwarding feature and other features that will help the company to offer exceptional customer service are among the most important things to consider. Also, a business owner should look beyond the current goals of the company and aim to select a toll free number provider that will grow with the business, meaning that they offer features that will easily support the growth of the business.
Customized Toll Free Numbers
Customized toll free numbers, commonly referred to as vanity numbers, typically spell out a word or words. This is definitely something to think about when researching how to choose a toll Free number provider. These numbers help to explain what the company offers, and are far easier to remember than randomly selected phone numbers. This type of toll free number is a very valuable marketing tool for many companies. In determining how to choose a toll free number provider, a business owner should ensure that the toll free number provider offers flexible search options and also has access to a vast inventory of toll free numbers to select from. Vanity numbers help to make it easy for customers and potential customers to remember the company number and wholly increase the company's marketing effectiveness.
When contemplating how to choose a toll free number provider, examine the many benefits of using a toll free number for operating a business and scan through tips for selecting a toll free number provider to assist in the process. Global Call Forwarding is a top toll free number provider and has been providing effective global communications solutions to businesses worldwide for over two decades. If you want to learn more about how to choose a toll free number provider, they can offer assistance and guidance; contact them today to learn more.