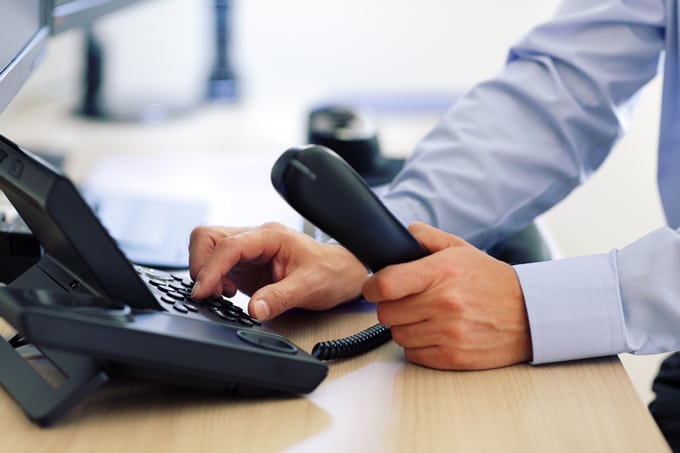 Buy a virtual toll free number to establish a virtual business presence in your target markets. The physical location of your business is no longer important when you buy a virtual toll free number because you can forward the calls anywhere.
The decision to buy a virtual toll free number can offer huge ROI because the service is affordable and the virtual number should prove to be an indispensable asset to any business. Their use is most often for running help lines or enhancing customer services. The latter assumes much significance as they allow existing and potential customers to call you free of cost.
Marketing research has shown that a virtual toll free number is up to five times more likely to be called than an unfamiliar phone number in a foreign country. Since this is one "free lunch" available to consumers in a world where there are none, a customer will call this number first, no matter how minor this person's concern may be.
Buy a Virtual Toll Free Number from Global Call Forwarding
Global Call Forwarding provides virtual toll free numbers in more than 140 countries. Users can buy a virtual toll free number, have the line activated instantly and begin forwarding calls right away.
The process starts by choosing a number from our huge inventory. You have options when it comes to buying a virtual toll free number. It might be smart to choose a phone number that can be easily remembered, or has an association with your industry. Our drop-down list is searchable by country code, country abbreviation and country name.
There are service providers that provide virtual toll free numbers on a first-come-first-served basis. They have their own toll free databases that contain information on number status. There are rules governing the allotment of and toll free numbers usage.
The rules govern that the numbers can be portable, meaning the subscriber can change his provider and keep the same phone number. This promotes flexibility and enables you to choose the best virtual toll free number provider.
Is it Worth it?
Buying a virtual toll free number can actually do lots for your business. The numbers are affordable and offer a huge return on investment. It doesn't require additional hardware, and a cell phone is good enough to run the show! Moreover, your brand credibility gets enhanced and barriers for online purchases get eliminated. This gives your business a dual presence, both national and international.
Since you fully own these numbers, shifting to another provider is always possible without changing them. In the United States, there are five prefixes are at your disposal: 1-800, 1-844, 1-855, 1-866, 1-877 & 1-888 with a sixth, 1-833 prefix on the anvil. However, the prefixes vary across different countries.
With market competition spiraling, businesses need to adjust and make themselves more reachable by phone. There are various features in place which can make your business constantly reachable. The features include advanced IVR, time-of-day call forwarding and voicemail.
These enhance brand image, speaking clearly of the type of business you do. Moreover, since the system is entirely cloud-based, no expensive hardware installation is required. Thus, what you get is huge savings in terms of infrastructure costs.
As a small business owner, your service providers also gives out helpful tips to operate your ventures more efficiently. For instance, you can find tips to manage the service better and grow your business. There are guides on starting new businesses and subsequently growing them for entrepreneurs. Other benefits include guiding local businesses to grow; providing comparison data on various business tools and products like payment solutions.
However, before buying a virtual toll free number, check first the demand for your business. Demand and call traffic will increase when you buy a virtual toll free number. They can be of use when you have products and/or services to sell online; you intend using these numbers in all your marketing campaigns; and plan to expand your business nationally.
The cost factor is vital, too. This depends on the provider which gives you multiple plan options to choose from and the total number of minutes of monthly usage. All the prefixes work in the same way and offer the same services and benefits. However, the 1-800 prefix is the most preferred so far.
Virtual toll free numbers have indeed caught public fancy. This is more so as they have proved successful for all businesses focusing on telemarketing and customer services. The average caller is tempted more to lift the telephone and place his call and this surely augurs well for your business.
Virtual toll free numbers are awesome. This is a very easy decision to make. Not too many ways come along that can easily open so many more doors for you and your employees.