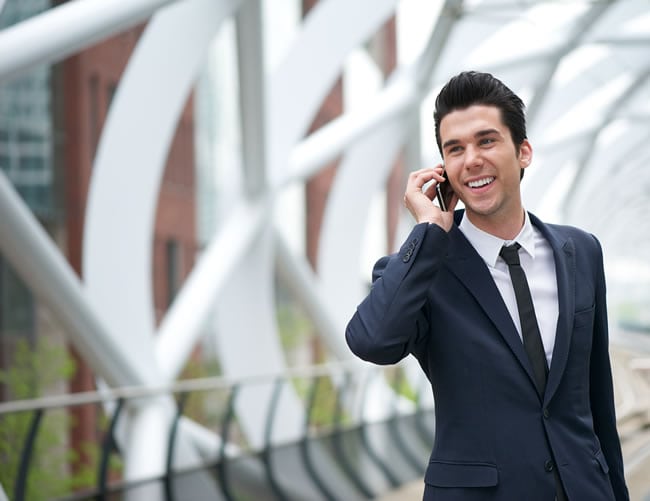 Virtual numbers enable the simplest and most convenient communication. When you have virtual phone numbers, you can be contacted by people in that same area code for the price of a local phone call. You can buy virtual telephone numbers in more than 120 countries from Global Call Forwarding.
Why Do You Need a Virtual Phone Number?
Do you have customers in different regions of the world? A virtual number allows your company to appear as if it has a local presence in a specific country. Buy virtual telephone numbers and potential customers from any country can contact you at any time they wish without paying for the call.
Where Can I Purchase Virtual Numbers?
Global Call Forwarding has the largest selection of available virtual and toll free numbers. In addition to providing local virtual numbers in hundreds of different cities and for over 140 different countries.
Virtual telephone numbers for businesses will encourage inbound sales calls. More customers will reach out to your business, because they can call you at the cost of a local phone call. Research shows that customers are more likely to call a business if the phone call is free. In addition, virtual telephone numbers allow you to project your presence within a specific country.
Don't Get Tied Down to Your Landline
When you buy virtual telephone numbers, your global presence is sure to expand. Callers in the virtual number's country can reach you without paying for the phone call. Instead, the toll free subscriber pays the international long-distance rate. The long-distance rates get much less expensive when you buy virtual telephone numbers for a business.
Virtual telephone numbers are unlike ordinary "landline" phone numbers because virtual numbers aren't tied down to one particular physical phone line. A call forwarding service allows users to be located anywhere in the world and still answer calls. Virtual telephone numbers also do not require you to purchase special software or any additional hardware. The only two requirements are a working telephone and internet access.
How Soon Can I get a Virtual Number?
The service will be activated instantly when you buy virtual telephone numbers. All you need to do is purchase the phone number and configure your preferences. You can set up your virtual number to answer with an advanced IVR system, a voicemail, or even ring multiple phones simultaneously.
Virtual telephone numbers can be configured however the business desires. In fact, entrepreneurs have successfully configured their call forwarding service to serve as a virtual assistant. Global Call Forwarding provides features like failover forwarding and time-of-day routing to direct calls to different phones throughout the day. Buying virtual phone numbers ensures that you will never miss out on another sales opportunity. The best part is, you can be located anywhere in the world and still take calls!
Achieving a Local Presence with Virtual Phone Numbers
Is your business considering an expansion into a new country or region? We understand that growing a business can be expensive and time-consuming. New businesses will need to rent a new office, incur travel costs, negotiate with foreign governments, and adapt to a new culture. These difficulties can be overcome, but it is still unknown whether the new venture will bring you success in a new country, especially if you have not already tested the new target market.
It is important for businesses to establish a local presence because customers are more likely to do business with local organizations. But why spend valuable time and resources to set up a physical office location? Virtual telephone numbers are one of the most cost-effective ways to enter new markets.
Many prominent businesses utilize virtual telephone numbers in conjunction with their regular telephones to build a presence in a new country. For example, a US-based company wanting to attract customers in the UAE could get a Dubai virtual telephone number with the code +971 4. And with it, all calls made from the UAE to your virtual number will be free to callers.
Bottom Line: Why You Should Have Virtual Phone Numbers for Your Business
Calls get automatically forwarded to your phone when you buy a virtual number. It is easier and cheaper for callers to dial a virtual telephone number. Simply advertise a new local virtual telephone number and it is much more likely that potential customers in a certain region will try to call you.
When you buy a virtual phone number, more people will call your business. Even if the venture is unsuccessful in a given country, you can simply scrap the project and target a new region. One of the best parts about our call forwarding service is that you never need to sign a contract! This allows you to cancel at any time, and test out new markets.
Revenue is important whether you are an established brand or a start-up. Buy virtual telephone numbers from Global Call Forwarding and your business' potential will grow exponentially!