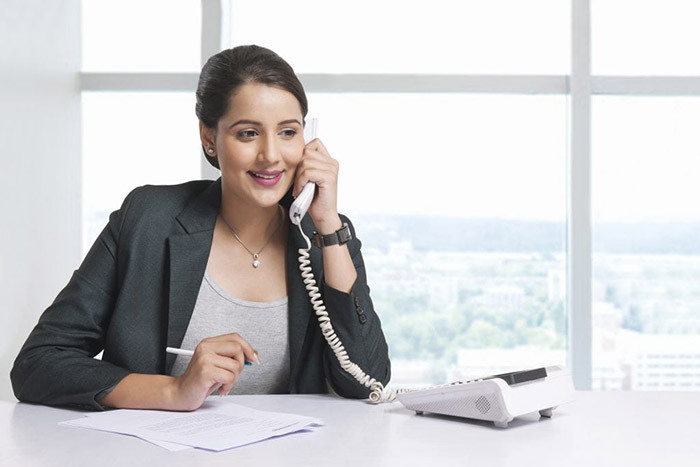 There are many decisions to be made when running a business. One of the most essential needs of any business is with regard to communication. Although there are many aspects of business that are now conducted online, there is still much value in the ability to be reached via telephone and offering customers the option to speak to a live person.
Improved Communications for Businesses
Technological advances have dramatically transformed business phone communication as a whole and the existence and use of virtual phone numbers for business is a prime example. Virtual phone numbers for business are telephone numbers used to route calls to the user's actual phone number or numbers. This could be a mobile phone or a landline and the business owner could be virtually anywhere in the world when receiving calls made through these virtual phone numbers for business. There is a lot to be said for mobility and convenience these days and technology is providing just that for businesses.
Organizations that typically operate via the web still require telephone communication for a number of day-to-day operations. These functions may include placing orders for supplies, speaking to vendors about product specifications and deliveries, communicating with a bank regarding funding for the business or payroll for the business's employees, discussing web updates with tech experts who handle all of the organization's web needs, and a number of other business-related tasks that require telephone communication in order to be completed more efficiently.
A business owner, regardless of the size of the company, also benefits from having a phone line that is separate from one's personal phone line. Not only does this eliminate the confusion involved in trying to decipher whether an incoming call is personal or business-related, but it also helps to divide costs that are tied into the business versus one's personal mobile phone costs. Offering business contacts a business phone line that has a clear distinction from a business owner's personal mobile phone also sends the message that the business is established and matters are handled professionally.
Advantages of Virtual Phone Numbers for Business
The advantages of using virtual phone numbers for business extend beyond the advantages listed above. Virtual phone numbers for business allow a business to purchase and use a phone number in any market in the world and essentially establish a presence in any location without having to physically operate there. For example, a company looking to extend its reach to Florence, Italy could purchase specific Florence virtual phone numbers for business, allowing potential customers in Florence to dial a local number in order to reach the company. Virtual phone numbers for business can also be toll free.
Toll Free Virtual Phone Numbers
Toll free virtual phone numbers for business are great because they allow customers or other business contacts to call your business from anywhere and not get charged for it. Having toll free virtual phone numbers for business is also a good way to give your business a large-scale feel.
Local phone numbers for business, on the other hand, give your business a more accessible "hometown" feel. Small town customer service is extremely appealing for some types of businesses, as it conveys a more warm, one-on-one type of customer service. Again, this applies to some types of businesses, but not all.
Upon meticulous examination and consideration of a business' specific needs and goals, business owners have many critical decisions to make in establishing a new business or growing an existing one and achieving success.
Global Call Forwarding sells virtual phone numbers for more than 140 countries across the globe, and they can include a wide range of convenient features to assist businesses with a variety of their individual needs. Some of these features include the ability to record phone calls, the ability to formulate customized greetings, the option to route calls to different recipients based on the time day when calls are placed, and SMS forwarding. Global Call Forwarding also offers the benefit of rollover minutes to its customers – an important feature to those who do not wish to worry about the waste of unused minutes at month's end.
Account management is streamlined and straightforward with Global Call Forwarding, allowing a business owner to go through the setup process and then later adjust their account settings to accommodate the growing and changing needs of their business with ease.
Just a few prime examples of when virtual phone numbers for business would be a great choice:
 A business owner looking to expand to a new country or even a different market within the country the business is currently based in.
 Launching a new business somewhere other than where you are currently based.
 A business looking to outsource their customer service department to another state or country.
 A business owner who travels quite a bit and wants to be easily accessible to business customers, clients, and other contacts.
Global Call Forwarding also offers a free trial and matches or beats rates of competitors. Contact Global Call Forwarding today to discuss your individual business needs and to learn more about getting your virtual phone numbers for business.